Why Swiss Re Corporate Solutions' International Program team is determined to grow the business carefully, despite an uptick in demand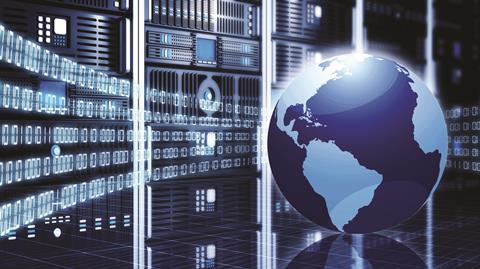 For the first time, Swiss Re Corporate Solutions has been named as a major player in the international programs (IP) business, in Ernst and Young's 2022 report. While a much smaller player than the dominant IP "champions league", Corporate Solution's inclusion is testament to its growing influence in the space, according to Reto Collenberg, Head of International Programs APAC and EMEA, at Swiss Re Corporate Solutions.
"We are competing with large corporate insurers, just not on a volume but on a service excellence basis," he explains. "We are finding higher demand in the market, and have also seen clients buying International Programs for the first time. This is because companies are still expanding their global footprints, supply chains are becoming more complex - compliance and tax is becoming more complex - and service is improving overall for IP business."
What Swiss Re Corporate Solutions has done differently is build its proprietary IP technology platform PULSE and One Form, a globally standardised property policy framework, from the ground up,
"The platform runs on a sports engine, rather than a diesel engine, given the speed of automation," is how Collenberg describes PULSE. One Form in its turn won the Programme Innovation of the Year award at the European Risk Management Awards 2020 and is again a finalist for this year's awards.
New kid on the block
Being a 'new kid on the block' in the IP space has meant the insurer has not been constrained by legacy systems of yesteryear. One Form was designed to deal with the complexity of IP business, ensuring contract certainty from program inception and transparency for all key stakeholders.
Customers and brokers monitor their international program via PULSE Portal, which tracks risk management progress among other things. And against a backdrop of more extreme weather events around the world, free access to CatNet® can offer essential risk mitigation insights.
The team is determined to grow its book in a highly targeted manner, explains Collenberg. It is selective of the clients it takes on and also of its network partners. The key reason, he says, is to ensure service delivery is never compromised.
"We win business because others don't deliver on service, and international program business is all about service."
Everyone involved in International Program business has a start-up mentality and makes the most of their ability to also tap into Corporate Solutions' suite of innovative risk transfer solutions to offer clients a broader range of options.
"These people live and breathe IP and that makes a difference," says Collenberg. "We only write business where we can guarantee service excellence.
Reto Collenberg is Head of International Programs APAC and EMEA, at Swiss Re Corporate Solutions