Casualty markets are hotting up, thanks to two global trends. Time to adapt and enhance our offering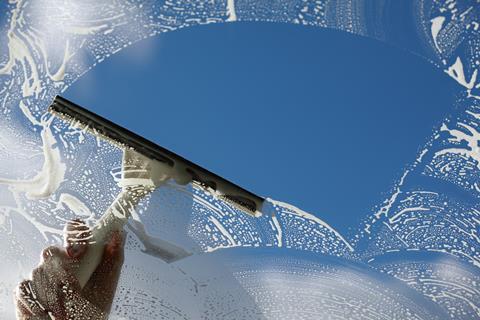 The casualty insurance market faces a complicated environment. Businesses are facing significant changes to their operations and supply chains driven by the pandemic, political unrest, and economic instability.
Insurers are facing challenges underwriting changing businesses, high inflation and reacting to an increasing litigious and socially aware world.
Against this backdrop, Swiss Re Corporate Solutions has chosen to invest in expanding its existing UK market presence.
The insurer sees an opportunity within this uncertainty to bring a differentiated proposition, under-pinned by award-winning technology, high-quality talent, proprietary trendspotting, and market-leading risk management.
Jennifer Wingate-Whyte, head of Casualty & FinPro UK at Swiss Re Corporate Solutions said: "The world has become more aware of its impact on society and fundamentally, that is why casualty insurance is needed.
"It allows us to help our customers manage the interactions they have with their employees and clients and that's why it matters."
In response to growing demand from brokers and risk managers, Corporate Solutions is enhancing its Casualty offering, starting with significant investment in the UK.
The strategy is designed to take the company's international programme business to the next level building on the robust foundation achieved in their Property line of business.
Wingate-Whyte explains: "Through a combination of the platform that we offer under international programs, our claims and risk engineering advice and the services we offer, we believe there is a space for us in the middle market for casualty, and our customers and brokers are excited about us being able to deliver.
"We don't want to be the biggest, but rather the best at service delivery in an area where our clients have limited choice."
The fact that the cost of damages is increasing in many regions poses another challenge.

Wingate-Whyte says: "We have done our research and made sure that we've approached talent that is very aligned to the strategy we have. Our expanded team is now in place and ready to work with us to shape the business and make sure that we're proactively meeting customer needs."
The role of risk engineering
A key market challenge is that in many regions the cost of damages is increasing. Corporate Solutions is particularly keen to help customers manage their exposures through risk engineering.
This includes examining how clients are dealing with workplace issues around health and safety and how its claims service can help manage cost settlements claims inflation.
Wingate-Whyte says, "We want to work with customers who believe in a culture of risk management, want to improve their own risk, and who needs the benefit of our international program platform. It's not about just being a commodity purchase, it's a true risk partnership arrangement."
Top priorities include providing real time transparency via Corporate Solutions proprietary international program system, Pulse, ensuring that all programmes are compliant and issued on time.
The insurer wants to work with businesses that are keen to understand their exposures and find ways to mitigate them.
She concludes: "Whether it's changes in legislation such as access to justice or ESG concerns, we scrutinise future trends and we'll make sure that we give clients access to the same level of detail that we're seeing.
"In combination with an experienced and talented team at Corporate Solutions in the UK, we are excited to discuss our plans for casualty with customers and brokers at Airmic."
Jennifer Wingate-Whyte is head of Casualty & FinPro UK at Swiss Re Corporate Solutions