Responding to changes in the UK market through partnerships, risk transfer, engineering solutions and upskilling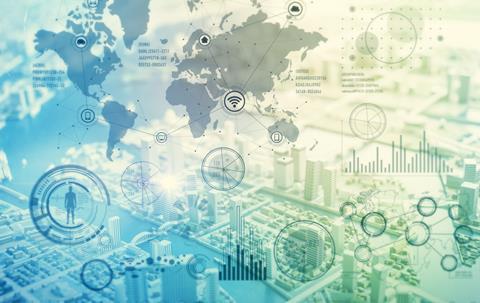 The past year has seen big changes in the insurance distribution landscape, both internationally and in the UK. Consolidation was a major trend, driven by mergers and acquisitions and venture capitalist investment in brokerage firms. This has created opportunities for insurers.
Melanie Slack, head UK, Ireland and South Africa, at Swiss Re Corporate Solutions says: "80% of our business is generated through brokers, so there is an opportunity in terms of new hires. Building new relationships allows us to create innovative solutions for clients."
Opportunities for risk transfer
One area where Swiss Re Corporate Solutions has transformed its offering is in international programs. In 2019, the firm wrote £30million of new business and the target this year is £100million.
This growth has been supported by expansion. In 2020, Swiss Re had just four property underwriters. Now there are 11, and the firm is considering hiring three more.
Slack says: "We now have coverage in over 150 countries. Our proprietary IT platform, Pulse, enabled us to leverage our reinsurance network and build strong relationships with our partners in those countries. We've worked with our distribution partners in the UK to offer a best-in-class service. Another differentiator is our risk engineering capabilities."
Next, Swiss Re Corporate Solutions has its eyes on the midmarket sector, which it is targeting through its Elevate program. This creates a more efficient route to clients, offering clear products, straightforward processes, and simple claims.
Moving beyond risk transfer
Swiss Re Corporate Solutions is always looking for new ways to provide risk insights and solutions, whether that's in the commercial or reinsurance space. A key focus is tackling climate risk.
Slack says: "It doesn't really matter whether we look at property or liability, all lines have their exposures to climate risk. We're leveraging our 160+ years of Nat Cat and modelling experience into being an advisor in that space."
The firm has developed a tool called CRS (climate risk score) that helps clients identify hotspots in their portfolios where there's increased exposure to climate risk. Swiss Re Corporate Solutions can then help firms mitigate threats through risk engineering.
Another trend is transition risk. As the regulatory environment gets stricter around emissions and levies, businesses will need to respond. Slack says: "We need to work harder in a collaborative way. Otherwise, we end up with risks where there's no capacity. We need a systemic way to model these threats and to bring them into the insurable realm."
Upskilling for the future
Underpinning all these trends is the need for many insurance companies to upskill. This means onboarding expertise in areas such as data technology and climate change.
Slack concludes: "Through COVID, everyone learned that we need sustainable work environments. To me, that means creating cultures where people can bring their whole self to work. If people are thriving, they're more creative and then we find ways to solve the big hairy problems."
Melanie Slack is head UK, Ireland and South Africa, at Swiss Re Corporate Solutions