Young risk managers must adapt to the pressures of a complex risk landscape to ensure the discipline remains relevant in today's business world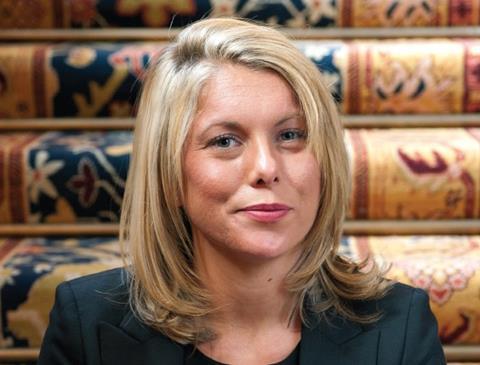 Today's young risk professionals will require a much broader skill set than their predecessors to become tomorrow's risk leaders, the chair of Airmic's fastTrack initiative, Kathryn Wallin (pictured), has said.
Her comments come as fastTrack announces details of the first ever conference for up-and-coming risk managers.
"Those at the top of their career today entered the profession in a completely different landscape to those beginning their careers now. Businesses are facing ever more complex challenges and the risk manager is increasingly required to have a strategic understanding of the company," Wallin said.
"Young professionals must make sure they adapt, not only to have successful careers but also to ensure the risk profession stays relevant to the 21st century business."
fastTrack, Airmic's scheme for those newcomers to the risk profession, will be hosting its first one-day forum in February next year and has revealed that David Ross, chief executive of Arthur J Gallagher International, will be giving the keynote speech.
The forum, 'Developing Tomorrow's Risk Leaders', will offer young professionals the opportunity to learn from some of the most experienced people in risk. Workshops will also take place on corporate strategy and relationship management to help build the business skills required to succeed in a fast-changing world.
"It's so important that people early in their career don't just think about how to be a good risk manager today, but also how to be a good risk manager in ten years' time. This is what the fastTrack forum is about." Wallin added.
"[Risk management is] moving towards a world where it is no longer possible to differentiate between risk and insurance professionals, but instead we will have enterprise risk management (ERM) professionals. Developing business skills, a strategic way of thinking and an ability to communicate to the board as risk management gains a higher profile will be key to success. This won't happen overnight, but attending the forum will be a good first step."
Patrick Smith, Airmic's deputy chair and chair of the association's learning and development committee, commented: "This event will be the first of its kind to bring together senior industry figures, like-minded fastTrack professionals and the next generation of leaders in the wider broker and insurance market. Networking early on in a career is vital for progression, but opportunities to meet peers are typically limited to more senior levels, a gap the Forum aims to fill."
He added: "Training and career development are central pillars of the Airmic strategy and we're delighted to have such a strong speaker line-up at the first one-day conference for fastTrack."
Other highlights of the event include a speech from Andrew Kendrick, president of ACE European Group and a closing speech from Julia Graham, the president of the Federation of European Risk Management Associations.
Meanwhile, the panel debate on the future of the London market has been revealed as David Martin, Willis chief executive, Mike Hammond, international chairman of Lockton, David Robinson, regional president for ACE UK and Ireland, and Matthieu Caillat, chief executive of AXA Corporate Solutions UK. The discussion will be chaired by StrategicRISK editor Mike Jones.