Moody's warns outlook for Germany is negative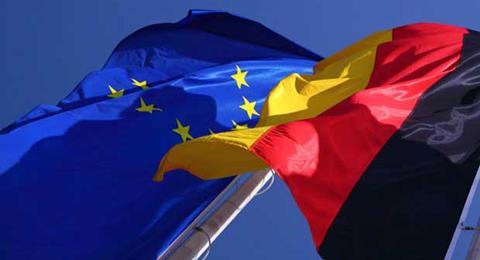 Credit rating agency Moody's has given Germany's AAA rating a negative outlook, prompting concerns of possible downgrade.
The country is at risk from the increasing likelihood of a Greek exit from the euro zone and a possible bailout of Spain after the yield on Spanish bonds plummeted on Monday, the agency claimed.
According to Moody's, Greece leaving the single currency would "pose a material threat to the euro" and could "set off a chain of financial sector shocks," damaging Germany's creditworthiness.
"Even if [a Greek exit] is avoided, there is an increasing likelihood that greater collective support for other euro area sovereigns, most notably Spain and Italy, will be required," the agency said.
"This burden will likely fall most heavily on more highly rated member states if the euro area is to be preserved in its current form."
The report noted that while these shocks could be managed, the cost would be very high.
The downgrade compounded fears about the future of the euro zone after heavy market losses across European markets on Monday. Luxembourg and the Netherlands, both AAA rated economies, also had their outlooks put on negative by Moody's.
However, rival agencies Standard & Poor's and Fitch have kept Germany on a stable outlook, displaying some confidence in its financial position.
How much economic damage could be caused by Greece leaving the euro zone?
Have your say on this story using the comment box below.