If applied shrewdly, flexible working arrangements can give companies a competitive advantage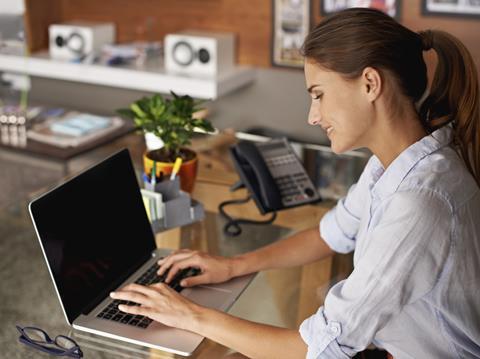 Advances in technology mean that employees no longer need to be on site to work and this has given rise to a raft of new working practices built around more flexible hours. With the introduction of recent legislation, 95% of employers now say they offer some form of flexible working.
However, some managers are resistant to flexible working. "These work arrangements continue to be perceived as concessions for individual employees, illustrating reduced commitment as opposed to a more efficient way of working," says Emma Stewart MBE, joint chief executive, Timewise.
These changes do not just offer employees new ways to earn their living while having a good work-life balance. By maximising the opportunities on offer, they enable firms to reduce staff turnover – a risk that is exacerbated if companies fail to adopt flexible work practices.
A survey by a UK mobile phone company, for example, found that 23% of its workforce would resign if they were not offered flexible working arrangements. Conversely, in another survey by the Chartered Institute of Personnel and Development, 46% of British workers said they would take up more flexible work arrangements if it were offered to them.
Competitive edge
From an employer's point of view, recruiting is expensive and every time someone leaves, they take with them a piece of institutional intelligence. However, flexible work arrangements – and advertising it – will give businesses a competitive edge.
"Forward-thinking businesses who are able to understand and evaluate the specific job design, embracing flexible working practices from the point of hire, will be the employers who achieve a competitive advantage in attracting and retaining the best talent, translating into improved productivity and profitability," says Stewart.
"There are 14.1 million workers across the UK who are now looking for some form of flexibility in their next role," she adds. "By advertising roles with flexible working options, businesses across all sectors will be surprised as to how many more skilled and diverse candidates they will attract."
Flexible working also creates an open, engaged environment where employees feel they can speak out and be heard has the dual benefit of creating happier employees and a more effective, profitable organisation.
"Achieving this may well demand an improvement in leadership skills to ensure that employees are able to develop and make the most of their skills and experience," says John Hopper, head of financial lines UK, AIG.
"A more engaged culture also means a more stable workforce. Most people don't just stay with an employer for the money, they need to feel valued and listened to as well, and that they have a future with the organisation.
"Creating an engaged culture is about making the most of what you have and designing an environment where people want to come to work. Benefits then flow through in terms of innovation, more focused training and, ultimately, enhanced profitability," says Hopper.
The right culture also reduces a company's risk profile in other areas. "A poor culture often means a riskier business," says Hopper.
"With an engaged workforce, regulation and compliance can become a positive benefit to the business as you have a culture of continuous improvement and a desire to be the best, both ethically and ultimately financially."
Engaged team
With an engaged team, risk management becomes a top-down and bottom-up conversation. "Risk management should not only be about risk managers creating structures and procedures that employees should adhere to," says Hopper, "but about establishing an environment characterised by an open and ongoing conversation that accurately reflects how an organisation functions and addresses its risk.
"In addition, an engaged workforce has social benefits that can impact risk improvement with much more likely awareness of staff issues involving drink, drugs or gambling, which all may impact risk management around theft or fraud."
Businesses also need to get their culture out there and talk about it. Risk managers should help their colleagues in human resources ensure a corporate culture is present in the recruitment process, and that they understand their role in risk management, as well as how a good corporate culture can affect their ability to deliver this.
"The key to maximising good corporate governance and risk management is to create a culture that engages all employees in the business, from the shop floor to the boardroom in the business process," says Hopper. SR
TYPES OF FLEXIBLE WORKING
Part-time working
Flexi-time
Job-sharing
Remote or homeworking
Compressed hours – for example, fitting a five-day week into four days
Term-time only working
Flexible annual hours