Trak Global has urged the government to use telematics to track terrorists who use vehicles as weapons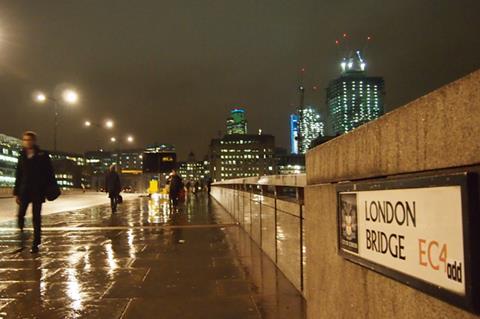 Trak Global Group has urged policymakers and law enforcement agencies to use vehicle telematics to help prevent terrorist outrages.
Recent attacks have involved rented or hijacked vehicles being driven into crowds of people on Westminster and London bridges and outside the Finsbury Park Mosque in London.
Andrew Brown-Allan, director of Trak Labs, the company's research division, explained there is potential to link black boxes in cars and on smartphone apps to a centrally-managed platform (dubbed the Universal Telematics Alert Receiver or UTAR) where all forms of telematics devices can alert law enforcement agencies to criminal activity, including terrorism.
Brown-Allan said: "Our analysts have researched the Nice attack in 2016, where there were 520 casualties including 86 deaths. Reports show that the terrorist, Mohamed Lahouaiej-Bouhlel, drove approximately 1.1 miles in a 19 tonne lorry for about five minutes. That time frame is measured from the start of his journey on the attack route until the police shot him dead."
He continued: "If a central platform had been in existence, it could have been brought into play during the Nice terror attack. Reducing the attack time by even 30 seconds, using a rapid alert system, could have reduced the casualty toll by at least 80-100 casualties."
Brown-Allan explained that the police are becoming increasingly aware of telematics, and there are several examples of data being used in prosecutions. "750,000 drivers use telematics in the UK, mostly youngsters who use black boxes to bring down the cost of their insurance and drive safer. Many high value car owners use black boxes to track their vehicle's whereabouts and curtail theft," he said.
"Trak Global is already researching a unique driver ID mechanism that creates an alert if the authorised driver becomes involuntarily separated from their vehicle. If people are comfortable with telematics solving crime and preventing crime, there is no reason why it cannot be used for counter terrorism."
Brown-Allan has called on the government to set up a working group with a brief to explore how a UTAR system can be set up, who would operate it, how it would be paid for, and what it could actually do. "For example, it is now possible to immobilise a vehicle remotely, using the technology that goes into a telematics black box."
He added: "Since 2015 there have been at least 14 vehicle attacks world-wide, including the Westminster Bridge attack in London, with nearly 850 casualties. We need to harness this relatively new technology to stop terrorists turning vehicles into weapons of mass destruction."