Strike action cuts off islands from mainland for six days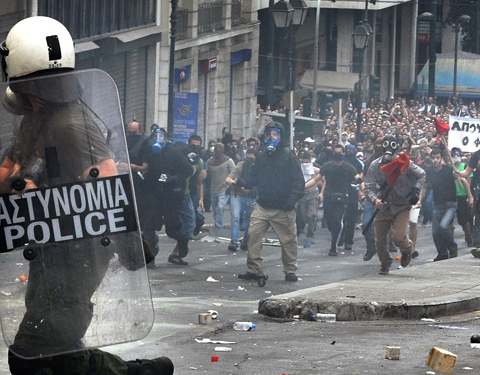 Thousands of people living on various Greek islands have been cut off from the mainland for six days now owing to protests over budget cuts and labor reform.
More than a dozen islands are currently cut off from the mainland, after Greek seamen went on strike last week, demanding the payment of months of unpaid wages and the repeal of a draft law that weakens their union.
"The law wipes out the seamen's profession and all the rules underpinning it," the PNO union told Reuters, which has reported empty grocery shelves on isolated islands and disruption to the Greece's agricultural exports.
While the Greek government is holding talks with protesters, it is unlikely to budge on its demands. Only last month, emergency powers were enforced by the government to break a strike of subway workers, instructing them to return to work or face arrest.
Meanwile, the Greek General Confederation of Labour - the country's largest union - has called a general 24-hour strike for 20 February.