Coalition to meet next week to agree deal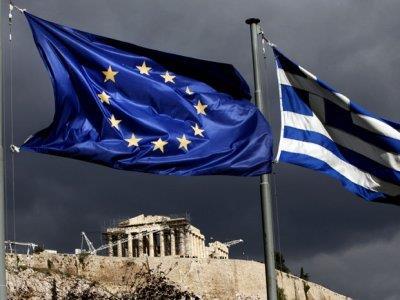 The leaders of Greece's recently-elected coalition government have agreed to meet next week to create an austerity package of nearly 12 billion euros in an attempt to appease the country's lenders.
Greek policy-makers have spent the last week attempting to identify potential future savings before International Monetary Fund officials arrive in Athens next week. However, more negotiations will be needed before any deal is struck as the conservative-led government attempts to avoid laying more austerity measures on the public, with nearly one in four Greeks currently unemployed.
"We agreed on the basic direction," said Finance Minister Yannis Stournaras after the meeting. Socialist party leader Evangelos Venizelos and leftist party chief Fotis Kouveli also told reporters that there would be no more cuts this year.
Efforts to finalise discussions at Wednesday's meeting were delayed as several government departments failed to submit proposals for the spending cuts. The success of the deal will likely prove a key moment in Anton Samaras' first month of leadership, as the Prime Minister seeks to establish fiscal credibility with Greece's lenders and gain an extra two years to achieve the reform programme's targets.
However, any such savings proposals face increasingly vocal opposition from leftist group Syriza.
"They are lying when they say there will be no new measures," said Syriza leader Alexis Tsipras. "There will be and they will be catastrophic for the Greek people", adding that the "government obeys the troika and does not protect the people."
Under the terms of the bailout, Greece must implement a raft of cuts equivalent to around 5.5% of GDP, reducing the budget deficit from 9.3% in 2011 to below 3% of GDP in 2014.