'The best things in life: dancing the tango with my husband … and, of course, working on a project and bringing it to a successful end'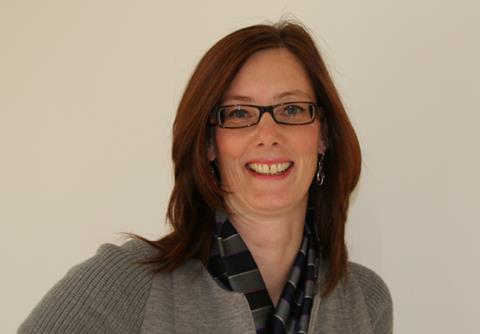 What are you thinking about right now?
I am planning a private trip to Buenos Aires, one of my favourite places.
Furthermore, according to the Chinese horoscope the year of the snake is said to bring great changes and I am curious to know what this could mean for me.
What is your most treasured possession?
My independence.
Who is your greatest hero?
My cat. She is the secret boss in our house and a great example of pursuing her own interests, yet always in a charming and irresistible way.
The more serious answer to this question is: all those who dedicate their talent and influence to promote mutual understanding and peace between people.
What is the biggest risk you have taken?
Risk is subject to individual perception. Life is risky and sometimes you realise only in hindsight that you have entered a critical situation.
Many years ago, during one of my holidays, I travelled down the Mekong River in Laos. At that time, it was a potentially dangerous trip owing to poor technical and human-element safety measures. It was, however, an excellent example of common elements one encounters when dealing with risks.
The journey turned out to be a bumpy three-day trip on troubled waters, whereas I was expecting a silent and calm journey (total underestimation of the actual situation) and the trip took much longer than scheduled, for reasons I'm still trying to figure out (external factors beyond control). But, all in all, it was one of the most memorable trips I would not want to have missed, and I was rewarded with a stunning landscape and the warm hospitality of the local fellow travellers (no risk, no fun).
What is your greatest achievement?
Something I am still working on. But for now, being grateful and - most of the time - happy with what I have, both in personal and business life.
What is your greatest fear?
My shoe cabinet running out of space - a circumstance likely to happen in the near future. Besides that, some (hopefully) less likely things, such as waking up one day and finding myself in a hostile and uninhabitable world. And, above all, something bad happening to my family and my friends.
Tell us a secret
When I got married I just could not make up my mind whether to give up my maiden name after being accustomed to it for 40 years. Consulting family, friends and colleagues - all of whom had their own opinion - made the decision even more complicated. It was only on the very day of my wedding when I got up in the morning and instantly knew that I would take my husband's family name.
What makes you happy?
The best things in life are the ones that cannot be bought: dancing the tango with my husband, enjoying a home-cooked dinner with friends, a day at the seaside. Also, getting to know people with a different background and lifestyle is very inspiring. And, of course, working on a project from A to Z and bringing it to a successful conclusion.
Sabine Segor is head of risk and insurance management at Hugo Boss AG.