Culture and purpose are not something that can be written in words, but instead needs to be expressed in the way people in the organisation behave.
This is according to panellists speaking on the Wednesday morning of the Airmic Conference 2021.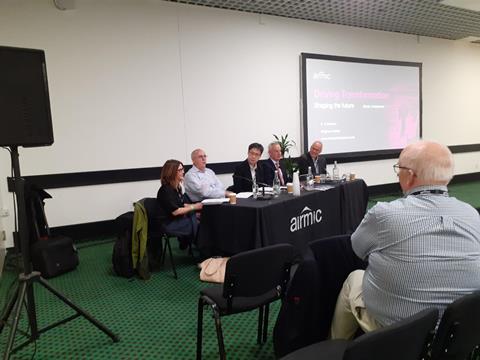 Addressing the findings of Airmic's latest 'Roads to' study, which considers corporate purpose, Andrew Bart, president, Loss Adjusting, International at Crawford, quoted Peter Drucker, when he observed that, "Culture eats strategy for breakfast".
He said organisations need to create a value system which becomes "muscle memory".
Employees must be empowered to speak out if something is not right. And this can best be encouraged through the right behaviours, demonstrating that whistle blowers will be listened to and treated with respect, for instance.
"We create the stories in our culture by the way we react," said Jonathan Stebbings, associate fellow, Said Business School, University of Oxford.
"If I work for you and I care about the organisation, am I going to take the risk of speaking up?" He asked. "I will decide based on the stories of how other people have been received."
Effective cultures are intuitive, immediate, and not bureaucratic, he explained. And they get results. "People who engage with an organisation's purpose will deliver 30% more."
In an era of the 'great resignation' when the battle for talent has become fierce, it is important to connect with and listen to employees.
This can be more of a challenge given hybrid working, the panellists acknowledged.
Human beings are hardwired to listen to gossip and the challenge in countering this is that organisations must tell their staff more compelling stories, said Stebbings.
"You need to tell better stories and they have to be true, compliant and engaging."