EuroChem's Alex Sidorenko was named Risk Manager of the Year 2021
The Federation of European Risk Management Associations (FERMA) has announced the winners of the fifth Excellence in Risk Management Awards.
The award for Risk Manager of the Year was presented to Alex Sidorenko, head of operational, investment risks and insurance at EuroChem.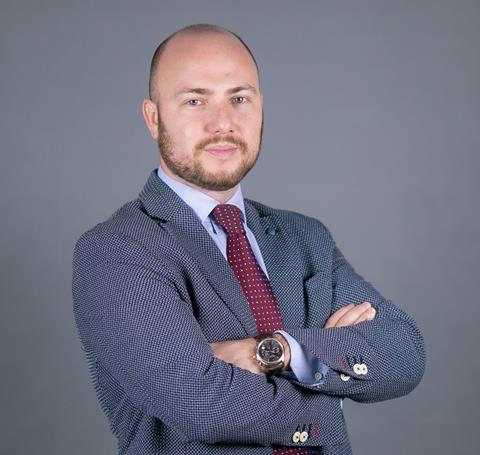 The awards were presented at a virtual ceremony on 14 December. This year a special award for the best Risk Resilience Initiative was decided by a public vote during the ceremony. It was presented to Cristina Martinez, group chief risk officer at Sacyr.
President of FERMA, Dirk Wegener said: "Today we are celebrating the fifth anniversary of these awards that recognise outstanding individuals, teams and initiatives in our profession.
"I want to congratulate all our excellence in risk management winners and nominees on their achievements, as well as the nominees and winners from our partners.

"This year the awards have brought risk managers from newer countries within the FERMA network into focus. To me, this is a good sign of growing maturity in risk management across Europe. I hope it will encourage further development of the profession in these countries."
FERMA Excellence in Risk Management winners 2021
Risk Manager of the Year:
Alex Sidorenko (Russia), head of operational, investment risks and insurance at EuroChem
Rising Star of the Year:
Béla Cluse (Germany), insurance manager at Knauf
Innovative Insurance Programme of the Year:
Marina Tsokur (UK), regional insurance manager at Cargill
Systemic Risk Initiative of the Year:
Gintaré Rastené (Lithuania), head of law and risk management at the LTSA
Risk collaboration of the Year:
Pavel Zhesterov, deputy general director for risk management and anti-corruption fighting; Yulia Pindyurina, director of internal audit and risk management department, both at Salair; and Georgij Tenikashvili, VTB Factoring (Russia)
Outstanding Contribution to Risk Management:
Roberto Bosco (Italy), corporate risk manager at Mediaset and former President of ANRA, the Italian Risk Management Association
Risk Resilience Initiative of the Year:
Cristina Martinez (Spain), group chief risk officer at Sacyr
European Risk Management Awards Industry Winners
- Insurer Innovation of the Year: Parsyl and Lloyd's – GHRF and Syndicate 1796
- Broker Innovation of the Year: Howden Insurance Brokers, Replexus, Mitiga, Danish Red Cross – Danish Red Cross volcano cat bond for disaster relief
- Systemic Risk Solution of the Year: FM Global – Building a climate resilience strategy
- Global Programme Innovation of the Year: AIG – Implementation of a global integrated risk management programme
- Technology Innovation of the Year: Origami Risk – Risk management informaion system
- Claims Innovation of the Year: Charles Taylor – Charles Taylor Assistance
- Training and Education Programme of the Year: Willis Towers Watson Training Academy