Why managing risk now feels completely different for a Ukrainian risk professional
Managing corporate risks takes on a whole different meaning when your country is under daily physical attack from an external aggressor.
Speaking virtually from Kyiv during a panel discussion at Ferma Forum 2022, Mykhailo Rushkovskyi, head of risk management, DTEK, said there was not much concern about profit margins when faced with the stark reality that your business might 'cease to exist tomorrow'.
The invasion of Ukraine by Russia was a scenario he was asked to plan for a year ago and a straightforward heat map was of no use in tackling a shock so profound, explained Rushkovskyi.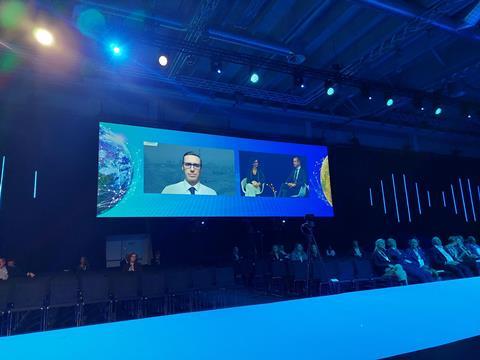 The business went from the massive uncertainty immediately following February's invasion, to the current situation. Speaking in the immediate aftermath of Russian strikes on Ukraine's energy infrastructure, he said the consequences were far reaching beyond Ukraine's borders.
"Resilience is the top goal today of companies operating in Ukraine," he said. "Who cares about profit margins if your business ceases to exist tomorrow? The role of new risk management (or risk management 2.0) is to build up business resilience."
Grabbing the attention of senior management is about creating the 'oh effect', explained Rushkovskyi. "Unless you show them the problems that nobody else sees, then people will only focus on performance."
"We are not in the last crisis today," he added. "You've got to be there where the challenges are and where the transition is. Know your business and do not stay in 2019 - the world has changed and we cannot do things the same way we did before."