The latest appointments news from across the global risk and insurance industries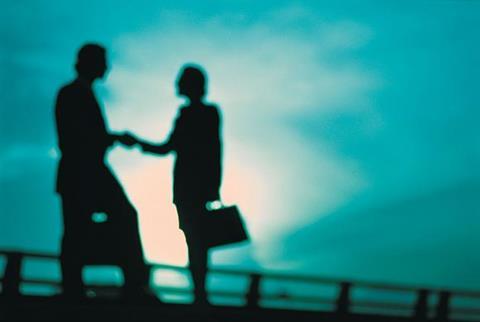 30-year industry veteran Mark Costin joins Insurwave as commercial director.
Mark Costin brings three decades of aviation insurance experience to Insurwave. Most recently, he was a Partner and co-founder of Piiq Risk Partners, a prominent brokerage that specialises in assisting large aviation companies with effective risk management and transfer solutions. He was also CEO of Marsh's global aviation business and has held other leadership roles there and at Willis Aviation.
He will focus on aviation and help global businesses manage and leverage their risk data. "I believe the insurance industry is finally at a tipping point in terms of technology adoption, and see a strong desire from clients, in aviation and elsewhere, to leverage data and technology to make their lives easier and enable better business outcomes," he said.
Daniel Knüsli joins Gallagher Re's Strategic & Financial Advisory team
Daniel Knüsli has joined Gallagher Re as client demand for expertise and insight across the risk and capital spectrum continues. Based in Zurich but with a global role, Daniel will split his time between London and other international insurance hubs as needed by clients.
Andrew Newman, President of Gallagher Re, said: "As the pursuit of operational and performance improvement, capital optimisation and cycle management continues apace with all its inherent challenges, our clients have never needed access to strategic insight and analytical expertise more… As such we are continuing to invest in our team of multi-disciplinary specialists, to provide the right mix of insight and guidance.
Miller hires Craig McCoig-Lees as part of Asia reinsurance expansion
Miller, the specialist (re)insurance broker, today announces the appointment of Craig McCoig-Lees as a Treaty and Facultative Casualty and Financial Lines specialist broker. Craig will support the continuing build out of Miller's Facultative and Treaty Reinsurance offering in Asia, with a focus on Casualty and Financial lines. He will be based in Miller's Singapore office.
Craig McCoig-Lees commented: "Miller already has a strong reputation within the specialty classes here in Singapore and I'm excited about contributing to its continued growth in Asia. I'm looking forward to applying my experience in both the Asian and London markets to help Miller's clients achieve their objectives."
Two non-executive directors appointed to ICA board
The Insurance Council of Australia (ICA) has appointed two new non-executive members to the Board at the organisation's 43rd Annual General Meeting.
Chief Executive Officer of Zurich for Australia and New Zealand, Justin Delaney, and Group Managing Director and CEO of Auto & General for Asia Pacific, Ram Kangatharan, have been appointed for 12-month terms as of Tuesday 16 May.
Delaney has served as Chief Executive Officer of Zurich since July 2021. He has more than 25-years' experience in financial services, holding various senior executive positions.
Kangatharan joined Auto & General in 2012 following five years at Bank of Queensland where he was Chief Financial Officer and then Chief Operating Officer.
AXA XL appoints global innovation lead
AXA XL has appointed Dan Bendavid as global lead – innovation, within its Operations & Technology team. In this role, Bendavid will drive AXA XL's innovation strategy and manage a global team of innovation experts to lead the implementation of focused initiatives, in collaboration with external partners.
Ashok Krishnan, chief innovation, data and analytics officer at AXA XL, commented: "The insurance industry is undergoing a tremendous amount of change, and so are our clients' businesses. We understand the opportunities that technology and innovation present for re/insurers that are prepared to push the boundaries, and we are investing in our team to do just that. Dan and his team will work across the organisation, harnessing our collective expertise to deliver new solutions that deliver value for our clients."