The latest appointments news from across the global risk, broking and insurance industries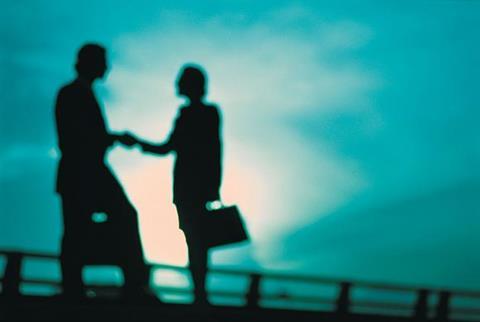 Sigma7 taps former Aon Asia head Owen Belman as new CEO
Sigma7, a global risk information and services company, has appointed seasoned international insurance and risk consulting and banking leader Owen Belman as its chief executive officer.
Belman joins Sigma7 after a distinguished 12-year term leading global professional services firm Aon's operations in Asia.
Belman brings two decades of commercial risk leadership to Sigma7. The UK and US dual-headquartered firm helps businesses across sectors transform their risk programs while continuing to deliver on their essential mission.
Most recently, Belman served as the CEO, Asia at Aon, where successfully led the charge to widen the company's footprints in the complex, rapidly maturing insurance marketplaces in the region.
Prior to Aon, Belman led consumer banking businesses for Standard Chartered Bank in the Philippines, UAE and Hong Kong. Additionally, he served as a board member and treasurer for the American Chamber of Commerce in Hong Kong for five years.
XA XL appoints Lee Hayzelden as head of upstream energy, UK & Lloyd's
Lee Hayzelden has been appointed as head of upstream energy, UK & Lloyd's, at AXA XL.
He will lead AXA XL's upstream energy team, covering both offshore oil & gas and offshore renewable wind risks. Based in London, he will expand on AXA XL's energy transition proposition.
Nicola Harris, head of energy, UK & Lloyd's at AXA XL, commented: "We're committed to supporting our clients as they transition to a low-carbon economy. [Lee's] significant knowledge of underwriting upstream energy risks – and more recently, offshore renewable wind – will further support our ambitions within the energy space, including broadening our existing portfolio."
Renewable Energy Loss Adjusters enhances technical expertise with new hire
Renewable Energy Loss Adjusters (RELA) has announced the appointment of engineering specialist Priyanka Ruprai as it moves to strengthen its position in the fast-growing renewables sector.
RELA is a provider of risk services in the renewable energy sector. With a focus on recruiting loss adjusters with real world engineering experience, RELA has settled more than 2,500 claims worldwide to a value of over $500 million.
Ruprai holds a Master's degree in mechanical engineering and has joined RELA from Charles Taylor Adjusting where she was assistant engineering adjuster. With an additional background in designing wind turbines, she brings extensive technical expertise to her new role where she will manage claims across wind energy, battery storage and solar photovoltaics (PV) and beyond.
Matthew Gosling joins RSA as senior specialist underwriter – engineering, power & renewable energy
RSA Insurance has appointed Matthew Gosling as senior specialist underwriter – engineering, power & renewable energy in its UK speciality lines business.
Gosling will be tasked with managing and profitably growing RSA's engineering portfolio and will be based in London. He has more than 20 years' underwriting experience, predominantly in construction and engineering.
Jon Drabble, director – engineering, power & renewable energy, UK Specialty Lines, said: "The global construction industry faces a myriad of challenges, resulting from the unstable economic environment, crises impacting energy and raw materials and the urgent need to adapt to new and sustainable methods of construction.
"Collaboration and partnership are key to navigating any associated risk – and seizing opportunities – and having the right team in place to support our clients and partners to do this is of the utmost importance."
Chubb appoints head of product engagement and services, Chubb Climate+
Dorothée Prunier has been appointed head of product engagement and services for the international operations of Chubb Climate+.
In her new role, Prunier will be responsible for expanding the service capabilities of Chubb Climate+ in 51 countries and territories outside North America for clients looking to build resiliency and support their transition to a low carbon economy.
She will also drive both internal and external engagement as Chubb Climate+ develops and rolls out new products. Prunier, who has served as head of environmental risks for overseas general insurance since 2018, will retain those responsibilities.
Prunier's appointment follows the launch in January of Chubb Climate+, the company's global climate business unit. Chubb Climate+ will provide a full spectrum of insurance products and services to businesses engaged in developing or employing new technologies and processes that support the transition to a low-carbon economy. It also provides risk management and resiliency services to help those managing the impact of climate change.
BPL Global expands its portfolio solutions offering
CPRI broker BPL Global has appointed seasoned banking professional Riz Sheikh to expand its portfolio solutions team. With over 20 years of experience in securitisation and structured finance, Sheikh will lend his expertise to the development of BPL Global's significant risk transfer (SRT) offering, to complement its existing portfolio solutions capabilities for banking and financial institution clients.
Sheikh was previously at NatWest as Director of Capital Management and Portfolio Risk Mitigation, overseeing the SRT and credit risk insurance platforms for the bank's commercial division. He previously held origination, structuring and distribution-related roles at Royal Bank of Scotland, Barclays, KPMG and Deutsche Bank.
BPL Global has also annoumnced that Steve Gandy will also join the broker on a consultancy basis. Formerly Santander's head of private debt mobilisation at the corporate and investment banking arm, Gandy is an industry veteran who brings almost three decades of experience in securitisations and other structured finance solutions.
Charlie Radcliffe, Deputy CEO adds: "As a broker, our role is to connect originating banks with insurance partners and facilitate the development of this market. By expanding our capabilities in this space, we will give underwriters even greater confidence in participating in these transactions."
RSA appoints James Godfrey as transformation director
RSA Insurance has appointed James Godfrey as transformation director. In his new role, Godfrey will contribute to the delivery of RSA's strategic outperformance objectives by driving the UK&I strategic transformation roadmap and investment profile. He will lead a team that will be responsible for the delivery of enterprise-wide programmes intended to future-proof its technology, digital and data capabilities.
Oliver Holden, chief information officer at RSA commented: "We have an ambition to transform our tech capabilities to help improve our service delivery by making ourselves a more efficient and simpler organisation to do business with. Tech and data are central in helping us to achieve that and are a major contributor in delivering on our long-term business strategy.
"James… brings with him a wealth of knowledge and experience of delivering multi-year strategic change agendas. I'm confident he'll make a big difference in how we manage the prioritisation, sequencing and delivery of our transformation projects across all portfolios – to ensure our overall strategy outcomes are achieved."
Sompo International appoints Cornelia Röskau as CEO of SI Insurance (Europe), SA (SIIE)
Sompo International, a commercial and consumer property and casualty (re)insurance broker, has appointed Dr. Cornelia Röskau as CEO of their European legal entity SI Insurance (Europe), SA (SIIE). Based in Luxembourg, Dr. Röskau will be responsible for the day-to-day management and direction of SIIE.
Mr. Ralph Brand, Sompo International's president, Continental Europe insurance, said, "With two decades of international experience, Cornelia has extensive market knowledge, combined with a cutting-edge skillset and strong leadership qualities that will help drive our continued expansion in Continental Europe. Having lived and worked in multiple countries, she has a deep understanding of European jurisdictions, regulations and cultures which will translate well for the truly international scope of this position."
International SOS hires former British Army lieutenant general as chair – international security advisory board
International SOS has appointed Giles Hill as chair of the international security advisory board. He will be responsible for guiding the evolution of International SOS' security services.
Hill has extensive UK MOD, cross-government, inter-agency and international/coalition experience. His last command position was as deputy commander of the 40-nation NATO coalition in Afghanistan from 2019-2021.
In the newly created role, Hill will lead on:
· Proposing and advising the International SOS board
· Advising on recruiting, engaging, assessing, and retaining security talent.
· Representing International SOS in the leading global security forums and professional associations.