New research shows that just 27% of economic losses from Nat Cats this year have been insured. For risk managers, following building codes and prioritising resilience are crucial for minimising the risks
Preliminary estimates suggest that there have been $194 billion in economic losses from Nat Cats so far this year.
Notably, this is above the 1H average of $128 billion for the 21st century, the fifth highest on record and the highest since 2011.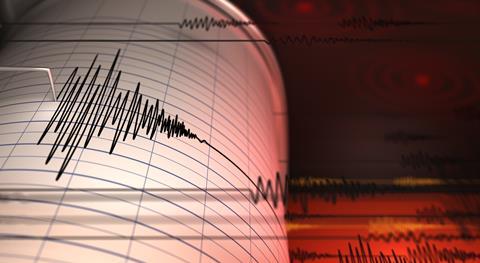 The earthquakes in Turkey and Syria during the first quarter of 2023 were responsible for nearly half of the total economic losses, estimated at $91 billion, research from Aon shows.
The event also became the deadliest global disaster since 2010 and the costliest in both countries' modern histories.
As a result, economic losses in the EMEA region were unprecedented at $111 billion, far exceeding the previous 1H record of $71 billion set in 1990.
While the earthquake event was the costliest from an insurance perspective, severe convective storm (SCS) activity in the United States dominated global losses during this period.
The biggest events of 2023 so far
In the first half of 2023, U.S. SCS activity was responsible for at least 13 individual billion-dollar events and $35 billion in total preliminary insured losses, setting a new 1H record.
Two back-to-back, billion-dollar disasters impacted the North Island of New Zealand within a three-week period in the first quarter of 2023: remnants of Cyclone Gabriele and severe flooding in Auckland.
These events are ranked as the fifth and sixth costliest events for insured losses in New Zealand overall, only surpassed by the earthquakes of 2010, 2011 and 2016.
Prolonged wildfire activity across multiple Canadian provinces resulted in more than 10 million hectares of land being burned, and thick smoke plumes generated hazardous air conditions with potentially significant health impacts for tens of millions of people across North America.
While some populated areas were affected with an estimate of hundreds of millions in economic losses – notably on the outskirts of Halifax in Nova Scotia by the Tantallon wildfire – the vast majority of the fires did not cause significant material damage to property.
This year's economic losses of $194 billion already constitute 60 percent of the average annual global total.
Global insured losses from natural disaster events in 1H 2023 were $53 billion, preliminarily 46 percent above the 21st-century average.
Disaster costs continued to be affected by inflationary pressure, still persistent in many parts of the world, as well as other societal factors including demographics and wealth distribution that remain a major driver of financial loss.
Notable heatwaves occurred worldwide, with the global sea surface temperature extremely high: recorded temperatures this year were higher than in any previous year since 1981.
In the first half of the year, some areas experienced water temperatures of up to 5˚Celsius, or 9˚ Fahrenheit, higher than usual. This trend is continuing into the second half of the year.
How risk managers can tackle Nat Cat threats
Events so far this year show that regulation and enforcement of modern building codes are of critical importance to prevent material losses and fatalities.
Despite relatively strict and modern building codes currently in place in Turkey, structural integrity and performance varied in the affected regions.
Many of the collapsed buildings were built relatively recently, with many total collapses of newly built multi-story residential buildings.
Global insured losses in the first half of the year reached $53 billion, Aon found, suggesting a significant insurance gap.
"These devastating events reinforce the importance of resilience and the mitigation of risk – such as enforcing building codes"
Michal Lörinc, head of catastrophe insight at Aon said: "Despite the reality that communities globally remain at risk to catastrophes, only about 27 percent of economic losses this year have been insured.
"These devastating events reinforce the importance of resilience and the mitigation of risk – such as enforcing building codes, which was highlighted by the Turkey and Syria earthquakes.
"As we continue to face interconnected risks, we are focused on scaling risk mitigation and helping organisations make better decisions to close the global protection gap and enrich lives around the world."