Executive risk leaders would report directly to the board and be in a position to influence the strategic direction of the business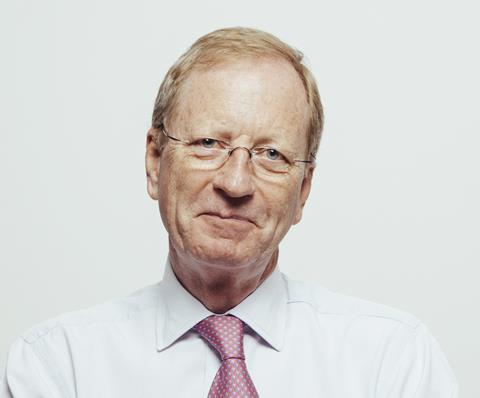 Themed 'Raising the profile of risk', Airmic's annual conference will provide risk managers with plenty of opportunity to discuss the findings of the association's latest report, Tomorrow's Risk Leadership.
Published by global business think tank Tomorrow's Company in collaboration with Airmic and Good Governance Forum members, the Chartered Institute of Management Accountants, InterContinental Hotels, Korn Ferry, PwC and Zurich, the report sets out a strong case for why a new role in risk management – the executive risk leader – should be created.
The report states that boards are failing to navigate today's increasingly complex risks and that such failure could result in loss of value and erode resilience.
Appointing an executive risk leader who reports directly to the board and whose role is to influence the strategic direction of the business, will help companies avoid the next big crisis, the report suggests. In the UK financial services sector, the chief risk officer provides boards with this support, but other sectors are loosing out, according to John Hurrell, Airmic's chief executive officer (pictured).
"Through conversations with our members, we know anecdotally, either the chief finance officer or legal/company secretary will notionally be the mouthpiece for risk managers at board level. However, these professionals are not working on risk full time.
"At Airmic, we believe that the executive risk leader is a dedicated function and should be a full-time executive role.
"In the finance sector, a similar role exists in the chief risk officer, but outside this sector, few businesses appoint chief risk officers or executive risk leaders. These professionals are few and far between.
For instance, significant capital generating organisations in oil and energy industry may appoint a risk manager of this seniority, but this role does not exist in the average global manufacturing or retail companies – but it should."
What skills should an executive risk leader have?
The report sets out the skills required of an executive risk leader, under for key headings (Strategic partnership, Executive leadership, Culture, Organisational capability). As such, the executive risk leader is someone who:
aligns business with balanced risk/reward approach for effective commercial business decisions;
establishes the right culture with the board and executive committee;
constantly considers future challenges including succession and 'future-proofing' function;
creates an enterprise-wide function that balances framework, policy and process with forward thinking capability; and
considers internal and external factors in the design and coverage of the function.