Most companies do not value reputation as an asset on their balance sheet, despite its influence on so many aspects of business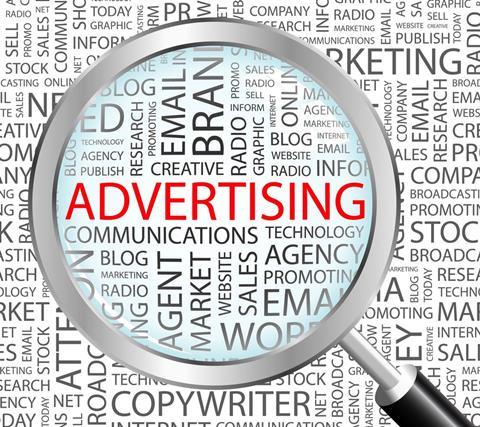 It's not easy beating tech giant Apple at anything. Even harder for a company that has no real product of its own, no stores, and no face-to face contact with customers. But that is exactly what Amazon has done by coming first in a Harris Interactive survey of business reputation.
The online retailer toppled Apple off its 2012 number one spot, also beating Google, Walt Disney and Johnson & Johnson.
Harris Interactive executive vice-president of reputation management Robert Fronk says the results show that Amazon has "managed to build an intimate relationship with the public without being perceived as intrusive".
"And as the company that is so widely known for its personal recommendations, more than nine in 10 members of the public would recommend Amazon to friends and family," Fronk says.
Amazon has managed to build an intimate relationship with the public without being perceived as intrusive'
So how has Amazon.com created such a strong reputation? And how do you define, measure and protect something as intangible as a brand's reputation in the first place? The short answer is that, for any firm, reputation has a bearing on its value. In fact, according to the 2012 Brand Finance Global 500 report, at least 24% of a company's value is in its brand.
However, most companies today do not value reputation as an asset on their balance sheet, despite its influence on investor confidence, buying habits, staff recruitment and other stakeholder attitudes.
Fire fighting
The fact that reputation can also be hit by everything from redundancies to product recalls, from crime to industrial accidents, means that there is no one strategy for managing the increasingly complex risk of reputation.
One of the major risks, according to the World Economic Forum's Global Risks 2013 report, is the threat of being hit by a "digital wildfire".
"Our hyperconnected world could enable the rapid viral spread of information that is either intentionally or unintentionally misleading, with serious consequences," the report said. One of the major consequences of this is the effect on a firm's reputation.
A study by analytics firm Oxford Metrica found that any listed corporation faces an 85% likelihood of experiencing a significant corporate crisis in any five-year period.
Reputation cover
Insurers and brokers have jumped on this statistic and begun developing reputation-related products aimed at global corporates that stand to lose the most if their reputation takes a dive. Allianz, Zurich, XL, Willis and Aon are just some of the leading firms that have developed a reputation-related product in recent years.
But some companies, including international supermarket chain Sainsbury's, have steered clear of reputation insurance and opted for a proactive issues mapping plan instead.
"I'm not sure whether the cost-benefit analysis [of reputation insurance] would stack up. I see reputation as something you develop and protect through the work and the value created by the business and the people in the business, not a risk that you should treat with an insurance product," says Sainsbury's head of insurance and risk management John Keating.
People issue
For retailers such as Sainsbury's, reputation is as much linked to the products they sell as the customer service they provide.
"Reputation for us is more of a people issue," adds Keating. "When you look at retail, it comes down to people and it's how service is delivered and how the leaders that are responsible for putting the service delivery proposition together motivate colleagues in a way that delivers our value of being the most trusted retailer."
Trust is another intangible asset upon which Keating and his colleagues have relied to protect the company's reputation during the recent horsemeat scandal.
It comes down to trust: do your customers and colleagues trust you and trust your proposition?'
"If anything, the horsemeat scandal probably enhanced our reputation," Keating says. "We've been doing DNA testing for the past 10 years in isolation, so we were able to go to our supply chain integrity assurance measures that we have in place. It comes down to trust: do your customers and colleagues trust you and trust your proposition?"
Keating acknowledges that managing reputation is becoming ever more complex, particularly in the face of an increasingly globalised economy and social media.
He's not alone: 80% of risk managers say that they spend more time on reputation management than just two years ago, according to law firm Schillings' reputation resilience report for 2013/14.
Performance in a crisis
If and when a crisis does hit, however, it can also be viewed as an opportunity, according to Edelman UK and EMEA crisis practice leader Duncan Gallagher.
Research by Oxford Metrica over 20 years found that the share price of companies that transformed a crisis through an effective response rose more than 10% in the following year, while the share price of those that didn't dropped more than 15% in the same period.
The days of just reacting to something happening to you are over'
Critical to this, says Gallagher, is issues mapping. "The days of just reacting to something happening to you are over," he says. Today's major reputation exposures come from social media, people, data protection and supply chains.
Olympic preparations
Gallagher worked with several Olympic sponsors on their crisis preparation plans and says nothing happened in the lead-up or during the Games for which they were not prepared.
"We had clients that were supplying equipment that failed, clients that sponsored athletes that got caught up in drug-taking before the Games … But the fact that our clients' reputations were not affected meant that we did our job," Gallagher says. "We had already written the messages and were able to respond within minutes of a story breaking."
Gallagher specialises in social media crisis management and says the media platform can be a firm's best ally or worst enemy.
"If people enter social media with their eyes open, the benefits outweigh the potential negatives," he says. "If used properly, social media is a great way of understanding conversations about your brand, so you can pre-empt where the issues are coming from. You can also interact with your stakeholders in a way that wasn't possible before."
Online support
But firms must have some "credit in the social media bank" to handle their reputation effectively. "You've got to have advocates online, people you're engaged with that believe in your brand, understand it and understand your values," Gallagher says.
In other words, simply creating a Facebook page, a Twitter feed, or a LinkedIn profile and leaving it idle is pointless and potentially more damaging than having no social media presence.
One firm that has been on the wrong end of a social media wildfire is budget airline Ryanair. Last August, Ryanair customer Suzy McLeod turned to Facebook to complain about a €300 charge levied to print her family's boarding passes.
Her complaint quickly earned support, with more than 350,000 "likes" and more than 18,000 comments. But instead of an apology, Ryanair chief executive Michael O'Leary said: "We think Mrs McLeod should pay €60 for being so stupid."
Reputation hit
Unsurprisingly, the comment didn't go over well with customers; the company is still dealing with negative customer sentiment a year on, with the most recent Which? airline survey scoring Ryanair last for the first time, and with its lowest customer score to date.
A RightNow paper – Socialisation of Customer Experiences – also found that nearly a quarter of British adults had posted a negative comment about a company on a social networking site, and that 39% of consumers decided not to buy from a company following something they read in social media.
It's figures like this that make Amazon.com – a 100% online company – an even bigger success story. It is proof that reputations can flourish online, but also that delivering on your core brand promise is at the heart of a highly valued brand.
Reputation wreckers
1977: Boycott begins against Nestlé after it is found to be testing baby milk formulas in less economically developed countries.
1970s: Nike accused of exploiting manufacturers and promoting slave labour conditions for creating its products in sweatshops in third-world nations
April 2010: Explosion and fire on the BP-licensed Transocean drilling rig Deepwater Horizon results in more than 200 million gallons of crude oil being pumped into the Gulf of Mexico. More than 8,000 animals were found dead and BP was fined more than $1.6bn (€1.2bn).
April 2011: Sony PlayStation loses personal data of 77 million users worldwide. It is fined £250,000 (€293,000) for the data breach in 2013.
June 2012: Barclays is fined £290m (€340m) after being found guilty of attempting to price-fix the London inter-bank lending rate (Libor), considered one of the most crucial interest rates in finance.
January 2013: Toyota recalls 242,000 Prius and Lexus hybrid cars made between March and October 2009 because of a braking problem.