Improved risk management and enhancing claims defensibility can help win the battle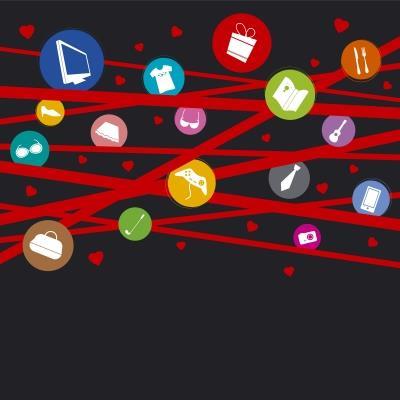 In the UK, compensation claims are a multi-billion pound industry and retailers face a sizeable portion of that liability. Recent reforms to the injury claims process have had a considerable effect on retail claims.
What has changed?
The formal procedure for dealing with motor and employers' and public liability (EL/PL) compensation claims has undergone substantial reform. Among other changes, April 2013 saw an immediate 10% increase in the value of damages awards for personal injury. This was followed by the Ministry of Justice's motor claims portal extension to EL/PL claims in July 2013. A purposeful judiciary has proven determined to implement change. The current dispute regarding the recoverability of success fees is effectively a challenge to the entire claims process.
Reasoning
The aim of the reforms was to ensure access to justice at a proportionate cost, to restore a level playing field for claimants and defendants and to address the murkier issues of claims fraud and cost opportunism. As such, the process has been completely overhauled. Claimants are (or should be) more engaged in the claims process and customer and claimant behaviours are becoming more aligned than ever before.
Claims trends
Although some market commentary suggests that claims volumes against retailers are increasing, this is not necessarily what Hill Dickinson is seeing across the sector. Instead, a change seems to have taken place in the claims dynamic, including developments in behaviour and value.
There has been an increase in conditions with much more subjective diagnoses, such as chronic regional pain syndromes or psychological injuries. Another growing trend is claims for long-tail conditions, such as noise-induced hearing loss involving multiple defendants. Our experience and research shows that the number of slip and trip claims has remained static, with only a marginal reduction in manual handling and defective equipment claims.
Many leading retailers report seeing a reduction in the number of claims presented. This could be for a variety of reasons: better preparation in advance of the reforms, improved risk management for claims avoidance or working hard to enhance claims defensibility for claims and cost control. Those who have developed their systems and processes to enable early, informed decision making are, in some respects, beginning to win the battle.
Where claimants and their legal representatives make money is through: (i) higher-value claims; and (ii) claims that fall out of the portal and litigate. There is evidence of strategies to take cases out of the portal intentionally and litigate them more, all in an effort to extend the lifecycle of the claim in the knowledge that the longer the claim takes to resolve, the greater the likelihood of a rise in value with better returns for the claimant and their representatives.
Cost
The reforms appear to have succeeded, at least partially, in reducing the cost of claims to date. The increase of 10% in general damages awards has been more than offset by the reduction in claimant costs and disbursements of just over 50% as a result of the claims portal process, reduced lifecycles and earlier decisions on liability.
It remains to be seen whether these savings will be sustainable once higher-value claims are processed and consequently distort the picture.
Fraud
Following the crackdown on whiplash claims, it is not difficult to foresee organised fraudsters targeting retail EL/PL claims. Add to this the increase in targeted media campaigns and the potential to exaggerate soft tissue or psychological injuries more commonly found in EL/PL claims, then it is clear retailers need to work together to combat fraudsters operating in their shops or even infiltrating their workforce. Appropriate systems must be in place to screen and robustly defend exaggerated and/or fraudulent claims.
Fortunately, support is available from the government and judiciary in these areas. New legislation came into force in April 2015 that requires a judge to dismiss injury claims where there is a finding of 'fundamental dishonesty' unless doing so would cause substantial injustice. The same legislation also extends the ban on offering inducements to make personal injury claims to legal representatives. The government has also set up a specific task force to consider how to tackle fraudulent claims across all insurance lines.
Outcome
The retail sector has always been a target for claimants and their representatives. A combination of footfall, employee activity and the opportunity to exploit brand reputational interests all help to maintain claims volumes.
Although retailers are fighting back, standing up to fraud and improving denial and repudiation rates, it is imperative that to understand changing behaviours in the claims environment and, ultimately, the true claims dynamic, they must continue to develop claims and risk insight to help reduce the number of accidents occurring and control incident to claims conversion ratios.
Andrew Evans is a partner at Hill Dickinson LLP