Risk managers have an important role to play in supporting top management in understanding the risks and opportunities of digital transformation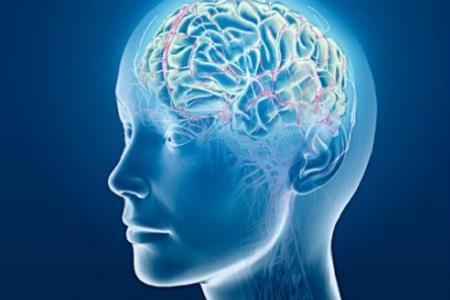 Digitalisation will have a tremendous impact on the risk landscape but risk managers can support top management in finding the opportunities within digital transformation.
This was the consensus among risk managers, brokers and insurers StrategicRISK spoke to during the AMRAE conference, which took place in Deauville from 3-5 February.
Most delegates were optimistic about seeking out the opportunities hidden behind the risks of digitalisation, although Gilles Maindrault, AMRAE board member and chief risk officer at La Poste, notes it is hard to pinpoint what these opportunities are exactly.
"It's almost a compulsory exercise to say 'yes, there are opportunities', but it's very difficult to imagine well in advance what these opportunities would be. I'm not sure if, at the beginning of their activities, even the big digital players like Google had a clear view on what the real opportunities for their businesses were. They could not imagine the real scale of their success. So it's even more difficult for traditional companies to imagine what new activities they could launch successfully. All they know is that they have to experiment and try something different," he says.
Oliver Wild, AMRAE board member and group chief risk, insurance and compliance officer at Veolia adds risk managers have a critical role in supporting top management but also business unit managers in using and developing tools to better understand those risks and opportunities.
"It's about helping in the decision making process and helping management to think about how what is seen as a risk can be transformed into a true opportunity for the way they manage their operations, and how they can better serve their customers through digital transformation, for example," he explains.
Although digitalisation will have a massive impact on the risk landscape, FERMA believes it is probably not fully understood by the risk management community and top management.
The association's chief executive Typhaine Beauperin says there is a need for more awareness. "Digitalisation is still not a topic regularly discussed at board level, which is disappointing. They more often discuss the smaller risks rather than the more strategic risks like cyber. It's a real issue and it is something that will have to change."
A greater focus on the risks of digitalisation is needed, especially now that many businesses are launching digital initiatives themselves. At the beginning of such projects, a proper risk analysis should be carried out, but Lionel d'Harcourt, partner and co-founder of Arengi, is not sure this always happens.
"Digital transformation is so multi-dimensional, so before starting this transformation programme, risk analysis is something large organisations could do or at least could structure a bit more efficiently," he says.
This creates an opportunity for risk managers to step up and become a risk leader in digitalisation. "Audit committees and executive committees have new expectations of the risk manager," d'Harcourt says. "They are being asked to think ahead, be more proactive, and to be linked to the strategy, which was not really the case before. I now see the change of risk managers being asked to contribute and give their opinion on digital initiatives. Some clients are now involving the risk manager in strategic planning, so that is the next challenge for the risk manager."
Digitalisation will also transform the insurance industry, although industry leaders expect the human impact to remain crucial for the foreseeable future, especially in the tailor-made offerings to larger clients.
Corinne Cipiere, deputy CEO for France and regional head for market management (Mediterranean region) at AGCS, says everything is going to be quicker, closer to the client and more personalised. "Even though there will be swifter and easier solutions, it is still going to be about personalising and this is where insurers can bring value, by going deeper into the company, what its specific risks are and making sure you really design a cover that is fit for purpose."
Chubb's country manager for France, Nadia Côté, agrees and says the most important thing for insurers is to bring solutions that are relevant for the clients. "Twenty years ago, the clients were expecting us to cover physical computers and now they are expecting us to cover the loss of data and business interruption linked to failure of the system. Building relevant solutions is going to help us to stay ahead of the game in the coming years."
Apart from disruption, digitalisation also creates another issue for insurers. For Thierry Masurel, chief executive for southern Europe at FM Global, aggregates are a real concern. "My fear is about the fact that when you look at aggregate loss today, we are mainly talking about natural hazard, but in the future you may have a cyber attack that can touch many different clients in many different parts of the world. So insurance companies need to understand what those aggregate exposures are. What we see as aggregate today is mainly geographical aggregates but tomorrow that will be different."
However, it will be extremely difficult for the industry to calculate their aggregate cyber exposure. "Today when looking at earthquake in California, insurers add up all the sublimits for that specific location. But if you do that for cyber, that's the world, so would you add all the sublimits of the world? Then the exposure might be a bit more than what you are willing to insure. So one of the big questions insurers need to ask themselves in the future is around understanding the new aggregate exposures linked to digitalisation," Masurel concludes.