An off-the-shelf, one-size-fits-all care package is no longer fit for purpose in today's complex risk landscape so what do businesses need to do to ensure their expat staff and families stay healthy, productive and safe?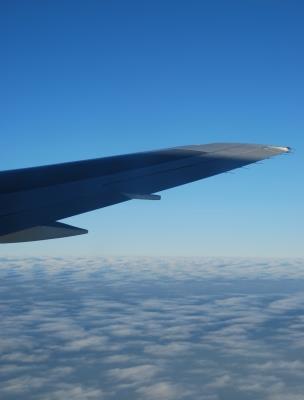 Fast-moving companies are thinking globally and deploying their best talent to new operations across the world. In fact, the number of expat workers has grown more than ever before and is likely to increase.
"Although we have seen a reduction in 'traditional' assignments in recent years, there are more internationally mobile employees than ever before," says Marc Burrows, an expert on global mobility advisory services and a partner at KPMG.
With this comes complex duty-of-care obligations and care packages. But an off-the-shelf, one-size-fits-all care package is no longer fit for purpose, if it ever was. What an oil and gas business operating in Libya wants will differ from what an SME with operations in Singapore wants.
Operating successfully across diverse environments requires strong central control. "Companies don't like local subsidiaries organising their own insurance cover," says Marc Lenchant, AIG multinational manager, Europe. "Local knowledge needs to come on a multinational platform. It's not just about fairness of treatment or equality of treatment globally, it's also about cost control. If you know what you're providing centrally, you know that your duty of care is taken care of. But if you're allowing local policies to be given, and local healthcare, you open yourself up to problems about whether the best care is being provided."
This is especially true as companies now need to manage global mobility programmes that cater for many types of expatriates, from business travellers and cross-border commuters to global nomads and individuals working regularly across various locations. "Meeting the coverage needs of these employees with complex work patterns is a new challenge for companies, and insurance providers will need to respond to this by capturing new requirements into their standard policies, without compromising on price or global consistency," says Burrows.
Central oversight
But while a multinational firm is the best place to find cover, this needs to be more nuanced and adaptive than ever before. For example, there is a trend towards categorisation of location – hardship versus non-hardship – rather than simply looking at geography, which makes it easier for companies to ensure sufficient coverage while maintaining global consistency, and without overcomplicating the choice of policies.
"Companies usually have a suite of international assignment policies, offering different benefits depending on the assignee population and type of assignment," says Burrows. "But health and risk cover are 'core' benefits provided to all, so coverage is usually applied consistently without variation across division or segment.
"With companies in high-risk or dangerous locations, the trend is to handle emergencies such as evacuations in-house at a company level, rather than through individual policies with insurance providers. In this area of coverage, flawless execution of evacuation and other emergency services takes priority over cost."
Taking the global view means teams can think more strategically, spending more time on workforce planning, assignment structuring and talent development. "This, coupled with streamlining of processes and pressure to offshore or outsource administrative work, means that companies want to spend less time on the day-to-day administration of policies and managing vendors, but without losing central oversight," says Burrows.
"Tools like dashboard cost reporting and central approval for exceptions are very popular with global mobility teams who have less time to spend on core mobility work, but no less responsibility, than they did in the past."
Of course, it isn't all about providing cover when things go wrong. According to Lyn Webb, senior manager, audit advisory at Deloitte, organisations are increasingly seeing the value of embedding risk management into travel plans for their employees. This can be as simple as actively sending area risk assessments to them when booking travel, often sourced from the Foreign & Commonwealth Office (FCO) website.
"Understanding the threats associated with specific locations requires more investment and some organisations see the benefit of this. By signing up to a managed service that provides HR or security teams with alerts, their threat awareness can be more agile," she says.
"Another growing trend is the employment of executive protection teams. This is no longer the preserve of high-profile political figures and royalty, as many senior business travellers employ executive protection, especially when business travel takes them across challenging geographical borders. In terms of support to employees abroad, organisations frequently subscribe to app-based crisis communications plans, allowing both the traveling business person and their families to feel supported."
Working together
Again, it is important that these additional services are provided at a global level with appropriate controls. "There needs to be a clear differentiation of roles, so that nothing falls between the cracks," says Lenchant. "The risk department is often more about risk and physical assets rather than individuals, while the HR people are worried about recruitment, training and the physical wellbeing of people.
"Neither one has got it fully in their remit and they need to make sure they are working together in a responsive way. Only then can they be sure that they are meeting their duty of care." SR
The right healthcare plan
With more people working overseas than ever before, businesses are facing greater challenges in terms of keeping employees – and their families – safe in sometimes difficult environments. A key consideration for employers is making sure they are sufficiently covering the medical risk posed by sending people into environments that do not have a British-style healthcare system.
"Relocating staff, even for a short period, is expensive and companies want to do all they can to ensure staff stay healthy, content and productive," says Claire Kenny, partnership manager, expatriate care at AIG.
"For this reason they want to ensure that their workforce are properly covered if they fall ill, but are also covered for routine healthcare and ongoing preventative screening, well-woman screening and child vaccinations.
"There is also a lot of interest in telemedicine, such as virtual clinics and services that enable staff to get in touch with a doctor or nurse who speak their native language via their mobile devices while in the office."
There is a focus on maintaining staff 'wellness' also, including services that address issues like stress, mental health problems and alcohol dependency, says Kenny. "One of the major reasons why expat operations 'fail' is because either the employee or their family, or both, do not settle in the new location.
"Companies often carry out pre-travel medical screening and some assess the health impact of a family's suitability for certain overseas locations: are expats and the families adequately prepared and resilient enough to cope with relocation?"
The broker's view
A number of issues face employers managing their expat human risk. According to Adam Harding, international business development manager at Jelf, the key ones are security and health and wellbeing, not just in the traditional sense but in ensuring employees feel safe.
"More countries are looking to encourage new business set-ups in their regions and companies are looking to diversify their business risk and exposure by entering different markets. It is therefore key that businesses take the right approach to their expatriate populations," he says.
"It is vital for companies to use an experienced broker who is well versed in international markets and who has a good network of partners."
Each country has regulations for employee benefits and commercial insurances. Not meeting these can lead to fines or being excluded from doing business. "Research and preparation is important for a business to not only ensure they are set up compliantly, but also in ensuring that they have the right processes, procedures and policies in place," says Harding.
"For example, having the right international policy can really provide peace of mind for an employee and their family and help an expat assignment succeed. Without the right consultation from an insurance broker or intermediary, companies could end up taking out policies that do not cover costs for some eventualities in a particular region. In Singapore, for example, a routine maternity package can cost as much as £15,000 [considerably higher than some countries]."
Each insurer has different strengths in different regions, so it is important to choose one whose networks complement a company's expatriate footprint. "A broker is key in helping to guide clients to the available and suitable options for an insurance policy. Insurers need to ensure they work proactively and efficiently for clients, as the global market is never as straightforward as the domestic market," says Harding.
Best practice: what to provide
Before departure
Online security awareness training for employees
Country reports to inform staff and advice on what precautions to take
Global news watch emails
When travelling
Travel assistance and concierge service
Security travel alerts, for example SMS and email security news
Translation tools and resources
Anytime services
Health portal – remote nursing services
Medical second opinion
The benefits of multinational cover
Local claims – a timely and efficient claims service in local languages
Service excellence – a centralised point of contact with one underwriter/carrier for a global programme
Multinational flexibility – option of master policies with DIC/DIL coverage
Local servicing – local language certificates and local assistance
Coverage control – standardized coverage terms and conditions across affiliates and subsidiaries