Falling global oil prices could affect insurance rates and cause an exodus of expatriate staff from Middle Eastern insurers, warns A.M. Best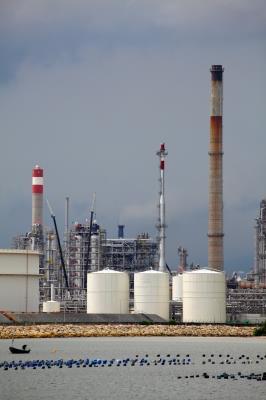 Falling global oil prices could affect insurance rates and cause expatriate staff from Middle Eastern insurers to leave, according to A.M. Best.
Oil prices have almost halved since December 2014 owing to weak demand for the product in Organisation for Economic Co-operation and Development countries and an increase in US crude production. This is coupled with reluctance from the Organization of the Petroleum Exporting Countries (OPEC) oil cartel to artificially raise prices by reducing production.
In a statement, A.M. Best said that lower oil prices could affect the insurance industry through "lower than expected growth in gross premium written and greater fluctuations in asset prices over the short term".
However, the rating agency added that it expected most of the Middle Eastern insurers it rates were well capitalised and would absorb any losses easily.
It added: 'However, if oil prices were to remain low or below the Gulf Cooperation Council countries' budgets for a prolonged period, or if these countries were to show a contraction in economic activity, the operating environment could prove challenging for the insurance market.
'Excess capital, fierce competition and lack of market discipline may place greater pressure on rates as insurers seek to expand their profiles within their core markets to produce a suitable return on shareholders' capital.'
OPEC's lower forecast for oil demands could slow the growth of the Middle Eastern insurance sector, A.M. Best added, as high oil prices have fuelled much of the region's GDP.
This could reduce economic stability in the region, the rating agency said. If that happens, expatriate insurer staff in the Middle East could choose to leave.
"This could be a major concern for primary insurers, resulting in a possible contraction in the core personal lines of motor and medical', said A.M. Best. 'Primary insurers' profiles are heavily weighted toward these lines of business on a net basis."
The rating agency made an exception for Qatar, which it sees as being insulated from the drop in oil prices owing to heavy liquified gas production and benefits such as the upcoming FIFA World Cup in 2022.
However, the rating agency concluded that it was unlikely to change any ratings linked directly to falling oil prices, and that the high infrastructure spend and introduction of mandatory insurance in many Middle Eastern countries could be enough to sustain increased insurance demand.