London market playing a major role in covering the insurance needs of clubs and companies at the World Cup 2014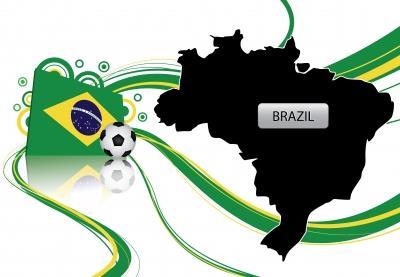 German football legend Karl-Heinz Rummenigge was livid at the loss of Bayern Munich's star forward Arjen Robben.
Robben had returned from Holland's 2010 Fifa World Cup campaign in South Africa with a two-inch hole in his thigh that was to keep him out of action for months. The loss of such a star player for the start of the 2010 German football league season could seriously dent Bayern's hopes of defending the title.
"When you hire a car, you have to bring it back in a decent state," Rummenigge, a senior Bayern club representative, told German newspaper Süddeutsche Zeitung. "Robben was taken from us, then put back in the garage as a wreck."
Bayern wanted Holland to cough up $1.3m (£774,223) for two months' wages. But in the end, they got nothing. Full liability for the loss of players lay with the clubs rather than the national teams or world football organisation Fédération Internationale de Football Association (Fifa).
But this episode was to change the way players are insured. A furious Rummenigge lobbied Fifa to take greater responsibility for players injured in the World Cup. Fifa has listened.
For this year's World Cup in Brazil, Fifa has negotiated personal accident cover of $9.7m per injured player.
The personal accident cover, an annual renewal, aims to cover the cost of reimbursing club salaries of players injured when they are playing on behalf of their national teams.
Payouts depend on the size of individual contracts, though of course it is possible for certain players to negotiate extensions to the policy dependent on additional premium.
The scheme, called the 'Fifa Club Protection Programme', is understood to be placed by Cologne-based broker Erwin Himmelseher Assekuranz-Vermittlung and underwritten by Hannover Re.
Last month Fifa agreed to extend its insurance for clubs in the event of an injury to a Brazil 2014 World Cup player if they are called up to train for squads before the deadline.
Originally the scheme was expected to start on 26 May. In recognition that some teams, such as the USA, had already started squad training, it has agreed to cover any injured player before this date.
Cancellation of matches
Personal accident cover is big business in the London market. But when it comes to the World Cup, contingency cover for cancellation of matches is an area where Lloyd's insurers are world leaders.
Of course cover will depend on the match in question and the stadium concerned, but will ultimately be purchased by the rights owner of the event, according to Chris Rackliffe, head of accident and health at Beazley, traditionally one of the leading lines in the market.
"For the World Cup, the rights owner will be the governing body, which is event organiser Fifa, and overall it's one of the biggest placements in the market. It's debatable whether there is actually enough capacity to cover it in the market. We're talking about sums insured of over $1bn."
Cancellation contingency policies typically cover a wide range of risks, often including terrorism, civil unrest and political violence coverage, and Rackliffe says that this cover continues to be almost wholly placed into London, where major writers include Markel, Talbot, Hiscox and Beazley.
Fifa is returning to these traditional markets for insurance after testing the bond markets. In 2003, in a pioneering move, it purchased a $260m catastrophe bond to cover the cancellation exposure of the 2006 World Cup in Germany.
It was the first such bond to transfer the risk of staging a sporting event to the capital markets and was also the first to cover the risk of cancellation as a result of terrorist activity.
Prize indemnity insurance
As well as cancellation cover, the big insurers can cover the insurance needs of broadcasters, manufacturers of products linked to the World Cup and supplier companies to the competition.
London market underwriters have such an in-depth knowledge of the World Cup they even offer prize indemnity insurance.
It typically offers protection for national football associations that wish to insure against the possibility of their team winning, which would entail a substantial bonus pay-out. The prize indemnity market is also commonly used in relation to prize promotions by retailers.
In the run-up to this year's tournament, underwriters have been far more circumspect about the prices out in the market for the seeded teams after their bout of jingoism in 2010. That year there was a wave of national fervour that saw the rate on line - premium as a percentage of maximum possible payout - offered for the England team in the London market reach an average 27%, which in effect made them third favourites at the time behind Spain and Brazil.
According to one broking source, the rate on line for England-related prize indemnity packages this time around is "a lot saner… but really this is a bit of an oddball for the market, and I'd say it's very much a matter of taste depending on who you speak to".
Prize indemnity cover is also typically written in the contingency market by specialists such as Talbot, Markel, Beazley and Hannover Re.
From prize indemnity cover, to cancellation of matches and injury to players - the London market has all the World Cup's insurance needs covered.