Drones, smartphone apps and 3D printers are helping to smooth the claims process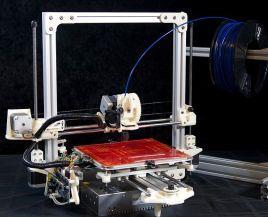 It's not just clients who stand to benefit from a better claims journey.
For brokers, insurers and loss adjusters, a streamlined claims process can mean faster turnarounds, reduced payments and better retention rates.
Firms are looking to seize any opportunity to offer a better claims service to their clients; and these four technologies are helping them do just that.
Drones
Who: When this winter's storms ravaged Cumbria in the UK, loss adjuster Cunningham Lindsey didn't waste time and immediately deployed drones to assess the damage to clients' properties.
Benefit to claimant: Faster assessment of damage and quicker settlement of claims to help businesses back on their feet and homeowners to start rebuilding their lives.
Benefit to insurance industry: Loss adjusters and insurers are able to triage claims instantly, without waiting for the flood waters to recede, and to gauge how to deploy resources more effectively.
"Drone technology gave us an early overview of the scale of the events. We get a head start so we can meet our customers' urgent needs," said Neil Gibson, loss adjusting services director at Cunningham Lindsey.
Big Data
Who: Audatex's smartphone app Digital Garage brings together data from government and independent databases to provide clients and insurers with a wealth of data on individual vehicles, such as running costs, mileage, service history and sales history.
Benefit to claimant: The data arms clients against being fleeced by garages and they can stay up to date with their MOT, car tax and insurance.
Benefit to insurance industry: Audatex is partnering with insurers to provide the app to their clients, and insurers have access to all relevant data.
"Whenever there is a claim the insurer has access to all of the information it needs instantly, without having to dig around," said Paul Sykes, UK managing director at Audatex.
3D printing
Who: Claims handler SBS Insurance launched a partnership with Birmingham City University's Jewellery Industry Innovation Centre, using 3D printers to repair or replicate damaged, lost or stolen jewellery for high net worth clients.
Benefit to claimant: Faster claims settlement, and the repair or replacement of unique and valued items, rather than receiving cash vouchers or items of similar value.
Benefit to insurance industry: Faster settlement, the ability to repair items at lower cost than replacement.
"If one earring has been lost the other can be scanned and sent to a 3D printer and we can create a replica in a much more accurate way than has ever been possible previously," said Paul Fairbrass, technical director at SBS.
Google Glass
Who: Various. Google Glass is finding a new life as an enterprise product, being developed as a smart tool in professional settings, including loss adjusting.
Benefit to claimant: Instant recording and assessment of damage by loss adjusters on-site, leading to quicker claims resolution.
Benefit to insurance industry: Easy, convenient and instantaneous, allows more comprehensive collection of information about claims.
"Google Glass offers the opportunity for further development of onsite capability to assess damage, cost it, validate it and transmit the findings for processing. There is no reason why this technology can't revolutionise how we assess and settle claims," said Adrian Spencer, claims services director at Zurich.