Hogan Lovells answers questions from risk managers about how the Consumer Rights Act 2015, which came into force this month, could affect businesses, including supply chains and contracted relationships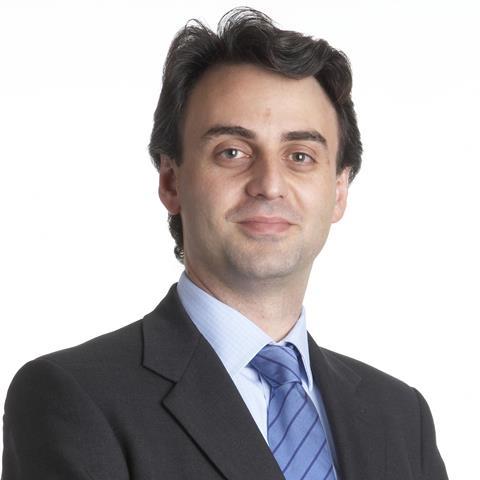 What is the Consumer Rights Act 2015 ("the CRA15") and why should it matter to me?
The CRA15: This legislation, which came into force on 1 October 2015, is the centrepiece and the last key element of the UK government's comprehensive programme for reforming, consolidating and enhancing UK consumer law.
The CRA15 is now the primary source of legislation regulating contractual interactions between businesses and consumers. Unfortunately the CRA15 is not a one-stop-shop for consumer law. Businesses still need to comply fully with to the Consumer Rights (Payment Surcharges) Regulations 2012, which ban excessive payment surcharges, and the Consumer Contracts (Information, Cancellation and Additional Charges) Regulations 2013, which give consumers rights to pre-contract information and a right to cancel off-premises or distance contracts. Some sections of the Sale of Goods Act 1979 also still apply to consumer contracts. The CRA15 is not retrospective and the pre-CRA15 rules will continue to apply to consumer transactions which took place before 1 October 2015.
Scope: The CRA15:
regulates contracts between traders and consumers and consumer notices in England, Wales, Scotland and Northern Ireland. The supply of goods, services and digital content are all within the scope of the legislation;
imposes controls on unfair terms and restrictions of liability in consumer contracts and notices; and
makes radical changes to the regime for competition litigation in the UK, for both claimants and defendants, by introducing US-style class actions; a new fast-track procedure; and enhanced powers for the Competition Appeal Tribunal.
Purpose: The CRA15 is designed to protect consumers. Consumers are defined as natural persons acting for purposes "wholly or mainly outside that individual's trade, business, craft or profession". The definition allows for some mixed private and business use for natural persons and encompasses sole traders and home-working professionals who are buying a product or service for mixed business and private use.
The definition is wider than that used in most other EU states, making the pool of potential consumers in the UK larger than other EU member states and potentially creating a broader exposure for consumer claims. On the plus side, businesses that supply goods, services or digital content which can be used for both private and business purposes, such as computers, will no longer run the risk that corporate buyers could be treated as consumers.
Why should it matter to me?
If your business supply goods, services or digital content to consumers you must comply with the CRA15. In many ways the CRA15 reflects the previous law, but it has made some key changes to consumer law and businesses need to be aware of the new potential risks and pitfalls. For example:
The CRA15 enhances consumer's remedies for non-conforming goods, services and digital content and gives those remedies a clearer hierarchical structure. Consumers will be given a primary time-limited right to reject and claim a refund for faulty goods without having to allow the retailer the chance to repair or replace the goods and traders will only get one chance to repair or replace non-conforming goods before the consumer can claim a price reduction or even a full refund. For lower value disposable non-conforming goods, a refund or replacement is typically offered and accepted, and this new remedy is unlikely to trigger a significant change in practice, unless consumers begin insisting on repairs to these goods. In contrast, the burden on traders selling higher value goods, such as motor vehicles, could be increased significantly if consumers begin to insist on replacement goods, price reductions or refunds instead of accepting repairs to non-conforming goods. Traders who prefer to replace goods will have the burden of demonstrating that repair is disproportionate;
The CRA15 makes some significant changes which could increase the liability exposure of businesses who sell to consumers. There are also some areas of uncertainty in the current version of the CRA15 around the extent to which businesses can exclude or limit their liability to consumers. If you increase your liability exposure as a result of implementing new policies/procedures in response to the CRA15, this could have an impact upon your insurance coverage and you may find that your insurance coverage is not sufficient;
If you supply digital content you may already be familiar with the rules that apply in relation to distance and off-premises sales, but the CRA15 has brought digital content within the wider scope of consumer law and this now includes on-premises transactions. The CRA15 has introduced specific quality standards for digital content and appropriate remedies, such as rights to refund, repair or replacement, if those quality standards are not met. The majority of rights and obligations only apply to paid-for content. However consumers will have a right to compensation for damage to a device or other digital content, even if the damaging digital content was free. The rules on digital content have some grey areas and will need developing and refining over time. This uncertainty sits alongside the innovative, ever-changing nature of the technology industry and businesses will need to watch this space; and
The impact of the introduction of US-style class actions, a new fast-track procedure, and enhanced powers for the Competition Appeal Tribunal may be felt in particular by businesses that are dominant in their market or that are consumer-facing, as they now face the reality of opt-out consumer class actions for the first time.
If you are upstream in a supply chain where consumers are the ultimate customer, the new rules may still have a direct impact on your B2B contracts, even though those contracts will not be directly subject to the CRA15 - see question below about supply chains.
Why is reform needed?
The previous consumer regime was complex and based on over 100 separate pieces of legislation. It was struggling to adapt to a changing consumer environment, particularly with a boom in online sales and e-commerce. It has been criticised for being inaccessible to many consumers and businesses, not only because it was spread across many pieces of legislation, but also because it was too legalistic. The government has tried to make the CRA15 more user-friendly by using non-legalistic language and a more intuitive structure.
The government's aims of the CRA15 are to:
streamline key consumer rights into one place;
clarify the law where it is confusing, or written in legal jargon;
modernise the framework for the digital age;
deregulation to reduce administration and costs for businesses; and
enhance consumer protective measures, where appropriate – by consolidating and reforming consumer rights and remedies for goods, services, digital content. It also aims to enhance prohibitions on unfair terms in consumer contracts and unfair consumer notices.
How will it affect my business?
Although the CRA15 contains much which is already familiar to businesses in the context of consumer protection, there are some significant changes to consumer law, such as the enhanced remedies, which could increase your business costs of selling to consumers. You may need to review your processes and interactions with consumers to factor in these enhanced remedies where necessary.
There are several practical steps which you can take to ensure that you are complying with the CRA15, including:
Reviewing your consumer facing material (including material provided online and within apps) and practices to ensure conformity with the CRA15. For example, all terms must be plain and intelligible language and, if written, terms must also be legible. All terms are subject to the fairness requirements in that they must not materially disadvantage the consumer, unless they are "core" terms which are both "transparent" and "prominent". Core terms shouldn't be buried in the small print;
Reviewing the processes (such as returns and refund policies and systems) that you use to deal with non-conforming goods, digital content and services and, if necessary, adjusting them to factor in the enhanced consumer remedies. This will include making sure that staff who deal with customers are aware of the new rules and deal with consumers' requests for repair, replacement, repeat performance and refunds accordingly;
Reviewing the information, both written and oral, which you provide to consumers about yourself and your products and services to make sure that it is accurate and reliable;
Ensuring that your customer-facing staff are briefed or trained with regard to pre-sale conversations, and reviewing pre-sale materials provided to consumers, including information provided at the point of sale; and
Carrying out an insurance policy review within the context of your risk exposure and risk management.
I'm a risk manager responsible for supply chains. I have a long chain of suppliers, how does the updated CRA15 change the contractual relationships I currently have with my contractors?
Although the CRA15 does not apply to business to business relationships, the consumer-facing entities in your supply chain will be facing increased potential liability for any non-conforming goods, services and digital content which they supply to consumers. These entities may seek additional protections from their supplier(s) against any liability for any non-conformity which has not been caused by them. In the short term, consumer facing entities may find that their contracts do not entitle them to pass on the increase in liability to their suppliers and therefore seek to update their standard terms of purchase or renegotiate the supply contracts under which they buy. Areas such as warranties, liability and rights of refund and/or return may become even more hotly contested. You should consider the practical implications of this within the context of your supply chain and seek to mitigate any arising risks.
I head the risk and insurance department for an online trading business, how does the updated Act affect me?
The CRA15 includes new rules governing the sale of digital content, and so online trading businesses will be particularly affected by the CRA15.
Any digital content sold or provided to a consumer must be of satisfactory quality and fit for purpose. It must also match any description given by the seller before the sale.
If these requirements are not met, consumers can either require the seller to repair or replace the digital content within a reasonable time, or request a full refund (which must be given within 14 days).
In addition, if the digital content supplied by the seller (e.g. a mobile phone App) causes damage to a consumer's device (e.g. a mobile phone) and that damage would not have occurred had the seller exercised reasonable care and skill, then the seller will also be obliged to repair the damage or compensate the consumer.
The pre-contractual negotiations rules discussed above will also apply, so an online trading business will need to be particularly careful of how its digital products are marketed, as any statements made about the products by the seller could become a term of the contract.
Will insurers make changes to companies' insurance policies?
This will depend on the circumstances, but insurers may want to make changes to companies' insurance policies to reflect the fact that the CRA15 exposes companies to an increased risk of claims from consumers.
The CRA15 also makes changes to the rules on unfair terms in contracts and so insurers may make adjustments to the wording on insurance policies to bring the policies within the new fairness regime, or to make sure that certain terms are sufficiently clear and prominent.
What is the impact on insurers?
The terms of the CRA15 are intended to give new and greater protection to consumers when they purchase goods or services.
From an insurer's perspective, this means that its clients are operating under increased risk and may require new or different types of insurance cover.
Businesses will want to make sure they have adequate insurance in place to cover themselves for CRA15-related risks. Insurers will want to be confident that the businesses they insure have understood and adequately addressed their CRA15-related risks.
In terms of the direct impact of the CRA15 upon insurers themselves (rather than upon their business clients) many of the changes in the CRA15 reflect existing FCA best-practice (for example, on insurance policy wordings and treating customers fairly).
However, the CRA15 makes an important change to the rules on pre-contractual negotiations, which insurers will want to bear in mind.
Pre-contractual negotiations: The CRA15 provides that any information provided by an insurer (or other trader) to a consumer, whether oral or written, could become a term of the contract if:
(a) the consumer takes it into account when deciding to enter into the contract, or
(b) the consumer takes it into account after entering into the contract.
Therefore, insurers will need to pay particular attention to their pre-contractual negotiations and look closely at the language they use in marketing statements.
These questions were written by Paul Joukador, partner, and Lydia Savill, senior associate, Hogan Lovells