D&O and product recall in the spotlight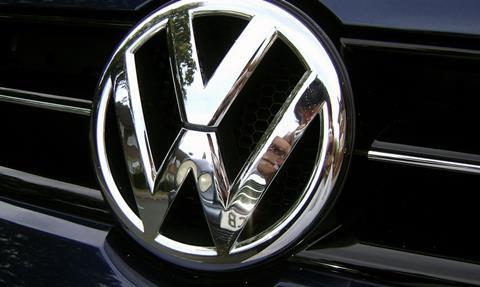 The Volkswagen emissions scandal has taken the world by storm. The world's biggest car maker is accused of installing software to diesel vehicles sold in the US since 2009 that cheats emissions tests by falsely reporting lower figures.
In the space of just a few days Volkswagen has been hit by falling share prices, class action lawsuits, recall issues, US Department of Justice criminal investigations, the threat of billion dollar fines and the resignation of its chief executive Martin Winterkorn.
If it is proven that Volkswagen tampered with cars it sold in countries outside the US – and if the problem also involves other car manufacturers, as some allege- then the problem will get even bigger.
With the furore around the company growing, the likely insurance impact is significant, mainly in the area of directors' and officers' liability insurance (D&O) but also in product recall.
Of course, much of the D&O impact will depend on the scale of the problem, and whether it spreads beyond the US.
Sedgwick Law partner Jennifer Broda observes that even the fines facing the company in the US are massive.
"Regulatory fines in the US alone are expected to be in tens of billions, although it is likely that Volkswagen will negotiate something lower," she said.
"Additionally, expect to see securities class action lawsuits brought against the company, as well as derivative lawsuits."
DAC Beachcroft Global Insurance Group partner William Allison says that a class action lawsuit has already been brought against Volkswagen in the US.
Broda notes that class-action lawsuits have also been brought successfully in areas such as the Netherlands and Canada.
"As such, if Volkswagen is facing multiple securities class actions, the costs in defending and eventually settling these actions will be substantial, especially given how the company's stock price has declined over the past couple of days," Broda adds.
"Volkswagen's D&O insurers should be ready for these claims."
Another factor in D&O future of Volkswagen case may be the very public apologies made by its senior staff and the swift resignation of its chief executive.
"Millions of people all over the world trust our brands, our cars and our technology," Winterkorn said in a statement on the issue. "I am deeply sorry we have broken this trust.
"I would like to make a formal apology to our customers, to the authorities, and to the general public for this misconduct."
Volkswagen Group of America chief executive Michael Horn was pithier. Speaking at the launch of Volkswagen's new Passat car model, he said: "Our company was dishonest, with the EPA and the California Air Resources board, and with all of you and in my German words, we have totally screwed up."
Allison notes that this sort of apology could constitute admissions under the terms of insurance policies and invalidate cover available.
Broda also thinks that D&O coverage could be an issue, but that much hinges on how much senior Volkswagen executives knew of the scandal.
"Even if they didn't, you can expect derivative actions will allege that the board was negligent in not knowing," she says.
But aside from this, Clyde & Co partner Ian Plumley says that the public apologies could serve a wider function in limiting Volkswagen's losses.
"The brand is the real value in the business," he says. "So it serves to stop the drop in share price. The key is keeping consumer confidence and getting business back to normal. But it won't happen overnight."
The greater the fall in Volkswagen's share price, the greater the potential claims by investors, he adds.
"If you stabilise that then it heads off that potentially greater exposure."
Moving away from D&O, product recall claims are another issue facing insurers. The car maker has already been told to recall around 500,000 US vehicles by the Obama administration.
But Volkswagen has since admitted that the emissions testing issue affects up to eleven million vehicles worldwide.
The car maker has set aside $7.3bn to cover the cost of recalls and other damage limitation.
Insurers could be affected by these recalls, but Volkswagen may have trouble recovering these exposures from insurers, notes DAC Beachcroft's Allison.
"There could also be product recall claims for all of the affected vehicles," he says.
"So they are pretty wide ranging, the sort of claims that can be brought against VW and its directors and officers."
The total cost of the Volkswagen emission scandal, and how much it affects insurers, is still unclear. But the total cost could top that of Libor rigging if it is proven that Volkswagen sold its doctored cars in non-US countries.
"It doesn't seem that it will be limited to the US," says Allison.
"I think if it is proven that the issue is bigger than just the US, then the cost will be more than Libor," he added.
Another question is whether other car manufacturers have used similar techniques to Volkswagen.
Some industry figures believe this might have happened already. According to The Guardian, UK thinktank Transport & Environment head of clean vehicles Greg Archer said: "There has been a lot of anecdotal evidence about carmakers using these defeat devices."
"If VW are doing it, how many others are?" asks Allison.
If other car makers have rigged their diesel engines in the same way, then the issue becomes even more significant for insurers.
The emissions rigging issue could also affect the future of insuring all car makers, notes Broda.
"Generally, you don't see a ton of securities and derivative claims brought against the industry as a whole, the way you do with other industries - for instance the financial industry," she says. "So this could have some long-term effects on insuring boards of auto makers in the future."
This story first appeared in StrategicRISK's sister title Global Reinsurance. Volkswagen did not comment when approached by Global Reinsurance.