Global sourcing can be a cost-effective measure, but it does present an array of potential risks that must be accounted for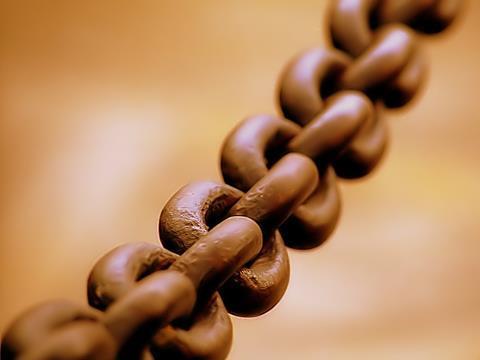 Sourcing globally can make financial sense but may also present unforeseen reputational and contingent business interruption issues. And recent research suggests that companies are generally still poor at managing their supply chains.
There is a growing trend among larger companies to reduce manufacturing in-house and outsource much of their production operations. One of the main reasons for sourcing goods and services overseas is cost, says JLT partner Tim Cracknell.
"Costs are crucial, particularly if there's not a lot of room for manoeuvre in your own pricing and you want to improve profitability"

JLT partner Tim Cracknell
If the cost is the plus factor, the downside is reduced control over production. "You can't just drive down the road and visit your supplier, so you have to rely on site visits and surveys to check capabilities and quality," warns Cracknell. "If the components concerned are non-critical and low value, you might be prepared to take some things on trust - for example, that the supplier concerned is not employing under-age workers."
If suppliers breach the company's code of ethics there is the potential for reputational damage, but the greatest risk companies face is that circumstances may arise that affect suppliers' ability to deliver. These can occur for a number of reasons. For example, with recession and consequent financial pressures still continuing in some areas, there may be the danger that a supplier will go out of business, leaving its customers high and dry.
Here are some pointers for how to manage these risks:
1 Identify critical suppliers
Identify the supply chains and suppliers most critical to the business. Ideally, companies should understand the risk profile of their entire supply chain and any particular vulnerabilities and risk issues attached to individual suppliers, advocates Cracknell. "You can then come up with loss estimates. How long would it take to bring production back on stream? What stocks are available - and where in the supply chain - to enable you to maintain output? How long will these last?" he says.
2 Review financial indicators
Consider current and historical financial data. Reliance on Z and O scores (a measure used to summarise publicly available information about the probability of bankruptcy) and Dun & Bradstreet reports do not go far enough to predict financial instability.
3 Consider qualitative factors
Analyse governance issues, business continuity, leadership changes, litigation and investigations. ChainLink's 2011 Supply Chain Risk Survey found that some companies were much more proactive than others faced with the Japanese earthquake earlier in 2011. "They swung into action based on up-to-date and recently validated/practised contingency plans they had in place. Some of these firms set up a war room within 30 minutes of the tsunami."
4 Look at privately owned suppliers
Take additional steps to obtain quantitative and qualitative data on private companies critical to your supply chain. Supplier risk is frequently or always part of the supplier selection process. And most companies do not consider risk beyond immediate suppliers.
5 Finally, consider purchasing your suppliers
Western companies seeking to preserve profit margins may put additional pricing pressure on their suppliers. The result
can be that these suppliers are tempted to cut corners, with implications for quality and, once again, adherence to ethical standards. If a critical supplier is in financial difficulties, the ultimate solution may be to purchase the company concerned, says Cracknell.