New role for Conor Brennan in Zurich UK restructure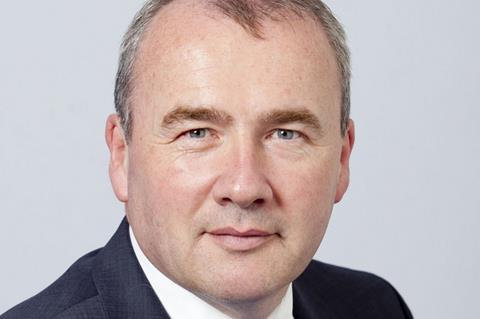 Zurich is planning to shed 240 jobs in the UK as part of a major overhaul of its business in the country.
The insurer said the proposed job cuts were 'non-market facing' in areas such as finance, operations and marketing.
The insurer announced last year that its life and general insurance business would be combined under overall UK insurance chief executive Tulsi Naidu.
In further changes announced as part of the restructuring, UK general insurance chief executive Conor Brennan (pictured) will become responsible for a newly-created retail general insurance unit incorporating personal lines, SME business and specialist propositions such as Navigators & General and Zurich Private Clients.
In keeping with the rest of the group, Zurich UK will have a single commercial insurance unit, which will be headed by Vinicio Cellerini. This unit combines former commercial broker and Global Corporate UK businesses.
Zurich UK's life business has been re-organised around two organisational units: Life Distribution and Life Mnaufacturing.
Anne Torry will continue in her role as head of life, but will also take on additional responsibilities in working with UK chief executive Naidu to reshape the UK business.
David Whyte has been named head of Life Distribution and Jom Sykes head of Life manufacturing.
Zurich said that it has started consulting with employees on the job cut proposals related to the restructure.
The company said: "While making these decisions is never done lightly, Zurich is committed to sharing the conclusion of these proposals with employees first."
Naidu said that "it wil be very much business as usual from a market standpoint" as the restructuring takes place.
She added: "We have an outstanding commercial insurance offering, great life propositions but an underdeveloped presence serving retail and small business insurance customers. We have fantastic momentum in our business and I see opportunity for us to succeed in all our markets by taking a very customer focused approach.
"This integration does mean that proposals are underway to remove some roles from the UK business. Making these decisions is never done lightly, but the steps we are undertaking will make us sustainable in a highly competitive market - creating a platform for growth."