Potential for large business interruption sees initial damage estimates doubled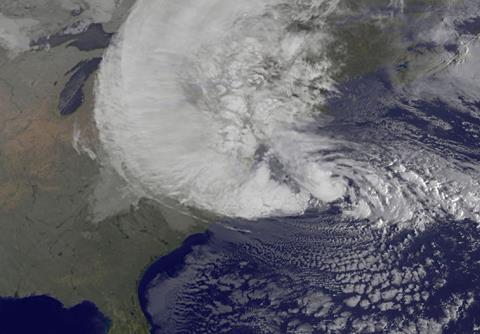 Businesses and service providers along the US Eastern seaboard were trying to resume normal operations on Wednesday, after two days of forced closure due to Hurricane Sandy.
But PwC has estimated that the full extent of damage caused by the 'Frankenstorm' could rise to around $45bn (£27.9bn), much higher than initial estimates of between $10bn and $20bn.
Flights have now resumed out of John F. Kennedy International in New York and Newark Liberty International, and the New York Stock Exchange and some schools and federal buildings have reopened.
LaGuardia Airport is still flooded and remained closed, however. The city's subway system, which suffered its worst-ever damage, will remain closed for up to another five days, and millions of homes are still believed to be without power.
Willis Global Solutions practice leader Tom Teixeira said he was not surprised at the level of damage predicted, and added that much of it was because many major companies failed to learn from last year's catastrophes.
"There is still not enough alignment between the procurement function and group risk," he said. "The silo mentality, driven by localised profit and loss accounts, has created opposing objectives, such as procurement trying to significantly reduce inventory and group risk trying to reduce the level of business interruption should disasters occur.
"Once the full extent of the damage from Sandy is analysed I have no doubt we will see large business interruption losses – not just as a result of property damage at supplier sites but as a result of power failure to suppliers leading to the stoppage or partial stoppage of production."