Maximum sustained winds were recorded at 114mph and are moving north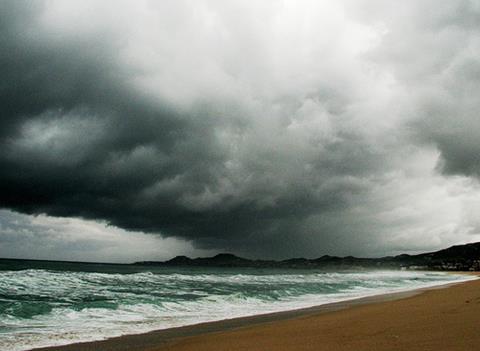 Hurricane Sandy made a second landfall on the Eastern side of Cuba early on Thursday morning after already having made one on the Southwest side of the island on Wednesday.
Authorities announced the evacuation of about 450 tourists from beach resorts near Cuba's second largest city, Santiago.
Hurricane warnings had been issued across the Cuban provinces of Camaguey, Las Tunas, Granma, Hoguin and Guantanamo.
Sandy is expected to remain a hurricane throughout Thursday until it strikes the coast of the Bahamas in the form of a tropical storm later in the day.
The National Oceanographic and Atmospheric Administration (NOAA) cautioned that the rain may cause life-threatening flash floods and mudslides and reports that tropical storm conditions are possible along the southeast Florida coast.
According to AIR senior scientist Scott Stransky: "If severe localized flooding does occur, weaker construction types such as timber or unreinforced masonry will be the most vulnerable. In addition, contents damage could occur if walls made from these materials are compromised by flooding. Auto exposure is also particularly vulnerable to flooding."
Sandy has already been responsible for the death of two Jamaicans, after which Jamaican authorities closed the island's international airport and imposed a curfew in large towns to keep people off the streets and deter looting.