Why losses caused by the wrong ingredient might not be covered by either your product liability or product recall insurance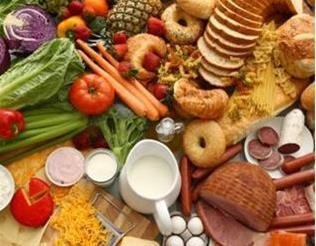 According to its Annual Report of Food Incidents for 2016/17, the UK Food Standards Agency investigated 2,265 incidents of food and environmental contamination in that financial year, with contamination by harmful bacteria, viruses or fungi up substantially compared to previous years. The effect of such incidents, which will commonly lead to product recalls, can be catastrophic for product manufacturers and their trade customers: earlier this year in the USA, Aspen Hills – a supplier of cookie dough, implicated in nationwide recalls of ice cream found to be contaminated with listeria – announced it was ceasing production altogether.
Although food and supplement manufacturers are keenly attuned to the need to prevent such contamination, for example by requiring pathogen testing at the supplier level, they also need to know whether their insurance policies will respond to such events, if they occur. In recent years, the insurance industry has marketed 'product recall' or 'product contamination' insurance (we refer to them here as 'product contamination' policies): a specialised insurance product that provides some coverage for the gaps created by product recall and other exclusions in standard general/ product liability policies.
Suppliers and customers affected by a food contamination incident might expect either their product liability or their product contamination insurance coverage to respond. In both cases, they might be wrong. Such incidents may trigger recalls but often are not covered by either product liability or product contamination policies. In the US, the courts' decisions have served to highlight this apparent coverage gap, while there is little English insurance case law in the field of food contamination.
Recall losses
Standard product liability policies generally contain 'business risk' exclusions, which bar coverage for damage to the insured's own product or property, the insured's own work, and 'impaired property' (property that is not physically injured but is less useful because it incorporates the insured's defective product). Such policies also include 'product recall' exclusions.
While there is no reported English case law on product recall exclusions, they have been the subject of much litigation in the US, with mixed results. For example, the exclusion was held to bar coverage where the recall involved the insured's own products and encompassed a wide variety of products without regard to whether the 'sister' products were actually contaminated. But policyholders have successfully obtained coverage when the recall was not of the policyholder's own product, work or impaired property, and when the recall was limited to just those products known to be defective rather than a market-wide recall of all 'sister' products.
Product contamination policies do not necessarily fill the coverage gaps created by these exclusions. Contamination policies often do not respond unless contamination or another event has resulted or would result in bodily injury.
Many contamination policies provide coverage only when contamination has resulted or could result in either bodily injury or property damage, although new insurance products are coming on to the market that claim to contain even wider triggers than that.
The US case of Windsor Food Quality Company Ltd v Underwriters of Lloyd's of London illustrates certain limitations on the scope of a contamination policy. In that case, the insured made burrito products with ground beef supplied by a cow slaughterhouse that refused regulatory inspection. As a result, the products could not be marketed. Windsor Foods sought coverage under its product contamination policy and lost because, although the ingredient had been banned, it had not been proved to be harmful. Recalls that have occurred in circumstances where it is not possible to prove that the products damaged other property or are an immediate danger to health, e.g. for brand protection reasons, may therefore not be insured.
Property damage
Coverage for 'wrong ingredient' losses can also be limited because not all property damage is covered 'property damage' for insurance purposes. Several US cases illustrate this point, and there is some relevant English authority.
The first US case involved a 'mad cow' ban on Canadian beef that the US government imposed in 2003. A US oil and shortening manufacturer who used only Canadian beef sought coverage under its business interruption insurance for losses caused by the stoppage of its business. The policyholder argued that the ban implied Canadian beef from 'mad cows' was damaged, thus satisfying the policy's requirement of 'property damage' that caused the business interruption.
A federal appeals court disagreed, however, holding that the loss was caused solely by the embargo, not by any known physical damage to the beef.
Other US 'wrong ingredient' cases turn on whether the damaged product is the insured's product or a third party's product. Under standard general liability policies, damage to the insured's product itself is excluded. Similarly, under product contamination policies, coverage is often limited to events involving physical damage to property other than the insured product. If the insured is an ingredient supplier, it is possible that insurers will argue that neither the insured's general liability nor its product contamination policy will apply unless the insured's ingredient damaged its customer's downstream product. Similar debates as to whether damage to third-party property has occurred have taken place in English cases that have not concerned food contamination, with differing outcomes.
In one US case, the court held that the customer's recall was caused by the bottler's own work and own product, and there was no coverage under the bottler's general liability policy for soft drinks contaminated with ammonia by the bottler's faulty manufacturing process. It also held that the loss was economic loss arising out of a breach of contract or warranty rather than 'property damage' to a third party. In contrast, when a US policyholder sold adulterated fruit juice ingredients that a customer incorporated into its finished juice product, the policyholder was successful in obtaining coverage under its general liability policy for 'property damage' to the customer's product.
An English court drew a similar distinction between economic loss arising out of a breach of contract and physical damage to third-party property in James Budgett Sugars Ltd v Norwich Union Insurance, where the unsuccessful policyholder had supplied sugar contaminated with magnetite used to manufacture mincemeat. This case followed the decision in AS Screenprint v British Reserve Insurance Co Ltd, which involved the contamination of chocolate by print on cardboard containers, in which the insured was not covered for third-party claims for loss of orders.
At least one US court has taken the view that damage caused by a supplier's faulty ingredient to a finished product was not covered because the product, including all its ingredients, had become an 'integrated system'. This rationale has been applied to a case where the ingredients of a dietary supplement pill were blended together, as well as in the Windsor Foods case.
Policyholder beware
The US and English cases above show that, even when policyholders carry both general liability and contamination or recall policies, coverage for wrong ingredient damages might be uncertain. Recall exclusions in the former are broadly drafted, whereas 'product contamination' policies are often more narrowly drawn and, in practice, the threshold for obtaining coverage under these policies is higher than the threshold for conducting a recall. If a policyholder purchases a recall or contamination policy to minimise its risk of wrong ingredient claims, it should bear in mind that contamination policies are not always as standardised as many general liability policies, and some terms can and should be tailored to fit the policyholder's business.
By Suzan Charlton, Marialuisa Gallozzi (Washington) and Richard Mattick (London), Covington & Burling LLP