Media-savvy campaigners make up in cheek what they lack in numbers, so their targets need to be wary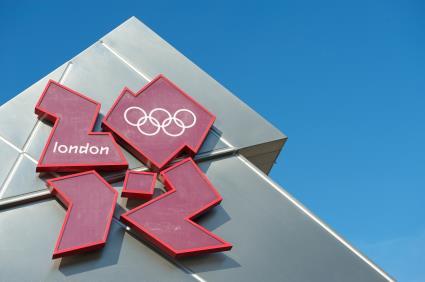 Everyone will be hoping for some sporting drama when the London Olympics kick off later this summer. But with protest groups already planning to add their own athletic eff orts to the professional athletes' endeavours, both sponsors and organisers need to be prepared.
"There have always been protests at sporting events," says Densus Group chairman Sam Rosenfeld. "[But] the protesters' profile is increasing because of the easy distribution of footage through modern media platforms. Many protest groups are media-savvy and plan their actions to maximise media eff ect and distribution."
Protest groups chase attention
Recent examples include the University Boat Race 2012, where a protester in London obstructed the race to highlight social inequality, the Formula I Grand Prix Race in Bahrain, where prodemocracy protesters attempted to grab media attention, and the Beijing Olympics Olympic Torch Run, where there were repeated protests. Although Rosenfeld sees all these events as part of a long-term trend, many believe we could be about to witness a spike in activity during the 2012 Olympics. "As the Olympics approaches, the frequency of threats of protests, strikes and riots at the games is increasing - as are the number of protest groups focused on the events," says Exclusive Analysis's head of Western Europe forecasting, Pepe Egger.

Whatever their cause, all protesters want to grab the media spotlight and make a point - and there is nowhere on Earth this summer where more journalists will be looking for a story than at the London Olympics. The BBC alone is sending 750 staff to cover events.
"Protest groups and activists are likely to exploit the media attention to stage direct action during the games, especially against fi nancial sector sponsors," Egger agrees.
"However, due to low numbers of participants, the police will be able to prevent protest camps from being set up and demonstrations from gaining momentum, and to confine protests to locations where disruption is minimised (ie away from the Olympics proper). The risk of violence is mainly a function of the participation of anarchists ready to use 'black bloc' tactics."
Understand the scale of the threat
Already, social media intelligence is turning up an increasing number of instances of activists discussing the ways in which they will protest during the Olympic Games. "For example, either targeting a specific participating country or one of the companies present at the Games," Egger says.
"Almost exclusively, such protests are being discussed in terms of symbolically disrupting or destroying the impression that 'all is well in country X'.

"We assess that this will be a signifi cant trend in the lead-up to and during the Games, with activist actions obtaining considerable coverage in social and traditional media, even if the number of participants involved are negligible. None of the campaign groups involved so far have enough support to stage a largescale
rally able to cause significant disruption to the Games."

But that doesn't mean that companies involved with the Olympics can rest easy. "Failure to understand or anticipate protestor direct action can have serious eff ects," Rosenfeld says. "For instance, the way Mattel was targeted by Greenpeace because they were alleged to be buying Indonesian wood.

"The risk to companies from protests at sporting events is primarily reputational: how the viewers, media and customers see and feel about the protesters' message and how protesters are treated will be transferred to and associated with the sponsor of the event, particularly if done so incorrectly… What is at risk depends
on the tactics and techniques of the protester or protest group."

Rosenfeld argues that companies should start by assessing their exposure. "By understanding the risks inherent within their stakeholder base, companies can have a much better idea of whether they'll suddenly be occupied, the subject of banner drops, direct actions or media campaigns, or risk assault of their executives," he says.

They also need to research the scale of the threat, to enable price-sensible and cost-eff ective precautions to be taken. "What eff ect might these protests have in costs to operations and reputation?" he says. "What are the fi nancial implications both short and long-term for a successful protest?" It's also important to step back and ascertain if there are any opportunities, as well as threats.
"Too often companies' responses to protests are disjointed," Rosenfeld says. "Operations are trying to manage the problem in a manner that further complicates the activities of the communications team, and vice versa. Usually protests are intending to damage brand, not infrastructure. Therefore it's the communications people who have to lead the response, but they must only do so by understanding the operational implications of
what they want to do."
A crisis scenario with a thinking opponent
"Exercising responses to protests, particularly for energy and finance companies, is important," Rosenfeld adds. "It's another scenario for the roundtable exercises, but quite a significant one, because it's dynamic; one of the few crisis scenarios that has a thinking opponent. "In preparing for a direct action, particularly an action such as an occupation or a lock-on [where protestors chain themselves to infrastructure] the protest group is far more experienced at protesting than the company is at managing protests, and has spent far more time than the company thinking their direct action through."

When planning a response, security and security management, operations, human resources, legal and communications need to be involved. "These groups must all understand the threat, and their part to address and counter the threat when it comes, especially by maintaining their professional demeanour,"
Rosenfeld advises. "Those who might be confronted by protestors must understand the threat and their responsibilities during a protest."

It's crucial to remember that it can often be the most basic aspects of preparedness that are overlooked - with disastrous consequences. Rosenfeld cites the example of a hoist operator at a power plant who found himself facing protesters climbing the ladder to lock onto the gantry. "The protesters told the operator they were protesting peacefully and he was legally obliged to let them pass," Rosenfeld says. "So he did. In fact, he was not obligated to do so, and the opportunity to prevent this obstruction was lost." The result was one protester obstructing a $1m-a-day operation.