A tick-box approach to supply chain management is dangerous and won't prevent the next Rana Plaza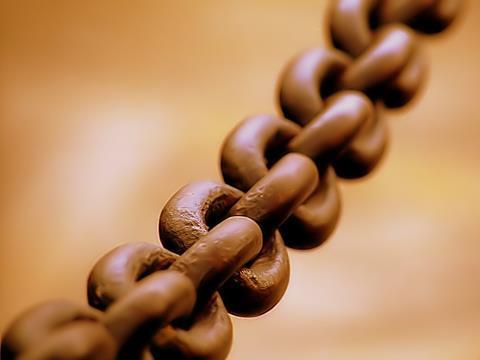 Firms that endorse a 'tick box' approach to supply chain management run a higher risk of being embroiled in a supply chain scandal, according to a new report published by the Institute of Risk Management.
The report claims that a better understanding of risk across an extended enterprise is vital in tackling wider problems, including slavery, abuse, environmental damage and dangerous working conditions.
Extended Enterprise: managing risk in complex 21st century organisations argues that the modern commercial obsession with systems and processes obscures the real problem namely the failure to understand and predict human behaviour and build trust. It urges companies to prioritise behavioural risk over 'tick box compliance' to address the ethical uncertainties in today's complex delivery networks.
In August 2014, a Chartered Institute of Purchasing and Supply (CIPS) survey of UK businesses revealed that almost 75% of supply chain professionals admitted they had zero visibility of the first stages of their supply chain; 11% acknowledged it was 'likely' that slave labour was used at some point in the process.
The IRM claims wilful blindness by organisations to these issues within their broader networks is unacceptable.
Of these findings, report editor and IRM technical director Carolyn Williams said: "This is the human cost of wilful blindness in extended enterprise risk. It's time businesses stopped expressing remorse and started tackling the behavioural uncertainties at every stage of their operations."
Shareholders have a direct interest in whether a company takes a tick box or behavioural approach to organisation-wide risk management, according to a 2013 report by the World Economic Forum, which showed significant supply chain disruption cut the share price of affected companies by 7% on average.
IRM member and co-author of the report Peter Neville Lewis said: "Ticking boxes is easy – and dangerous. Boxes were ticked at Rana Plaza, in Rotherham and at BP. Developing a sophisticated understanding of 'personal risk management' may be harder but, as companies as diverse as John Lewis and Tata Industries show, it helps create the ethical behaviour that controls risk across an organisation – however big or complex."
The report's project group, made up of IRM practitioners and academic experts has developed models, tools and techniques to help risk practitioners understand and manage risk across extended enterprises.
Williams said: "By their very nature, complex systems cannot be managed or controlled, but they can be influenced, so this will demand from the future risk manager new skills in leadership and in the understanding of culture, ethics and behaviour.
"By modelling the extended enterprise in practice, we provide risk practitioners with the tools to start understanding organisational exposure to extended enterprise risks irrespective of where they are in the chain."
The report offers recent multi-agency examples to demonstrate why firms should be concerned about extended enterprises. These include the horse meat scandal that affected Europe in 2013; the management by certain banks of their outsourced IT providers; failures in care homes and child protection in the UK and the tangle of responsibilities that became evident following the Macondo well disaster in the Gulf of Mexico in 2010.