Economic recovery in industrial nations is driving global premium growth as BRIC nations catch up, says Munich Re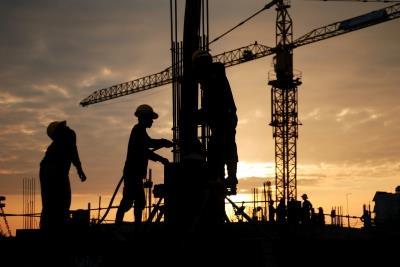 The economic recovery in many industrial nations is driving strong growth in global insurance markets, according to Munich Re.
In its Insurance Market Outlook 2014 report, the reinsurer says growth rates will remain high in the medium to long term in many emerging markets, although decelerating dynamics in those countries will affect the high level of growth in the short term.
The report anticipates real overall growth in primary insurance premiums – adjusted for inflationary and currency effects – of 2.8% this year and 3.2% in 2015. This corresponds to nominal growth (calculated in euros) of 3.9% in 2014 and 4.6% in 2015.
Munich Re chief economist Michael Menhart said: "After three years of relatively low growth rates, global premium growth is slowly picking up once again. Above all, this is because of the economic recovery in the industrial nations."
Meanwhile, many emerging countries are experiencing a cooling of their economies with growth prospects in China muted, Russia's economy suffering from the Ukraine crisis and Brazil and India struggling with weaker economic dynamics.
As a result, industrial nations are increasing their contribution to global insurance market growth. However, Munich Re's economists believe emerging countries will have a much greater weight in the insurance market by 2020.
The share of the emerging Asian countries in global premium income is anticipated to increase from 9% in the past year to 14% in 2020. The Chinese market – which with premium volume of around €210bn in 2013 was already the fourth-largest primary insurance market – will more than double by 2020 and will then be the third-largest market worldwide.
Menhart said: "In the long term, we expect that emerging countries will continue to become more important for the global insurance markets."
Key findings from the reinsurer's market outlook include:
· In 2013, global insurance markets saw restrained growth of 2.1% in real terms;
· Last year, primary insurance premiums in property-casualty insurance rose by 2.8%;
· the life insurance segment grew by only 1.8% in 2103 owing to a number of regulatory one-off effects and subdued growth in many industrial countries;
· overall growth in primary insurance is expected to show an increase in real terms of 2.8% (nominal in euros: 3.9%) in 2014, and by 3.2% (nominal: 4.6%) in 2015; and
· Munich Re economic research team estimates that global insurance markets will grow at the same pace as the global economy in the medium term.