The Insurance Leadership Debate panel discussed how the insurance industry and their clients have been slow in preparing for the Act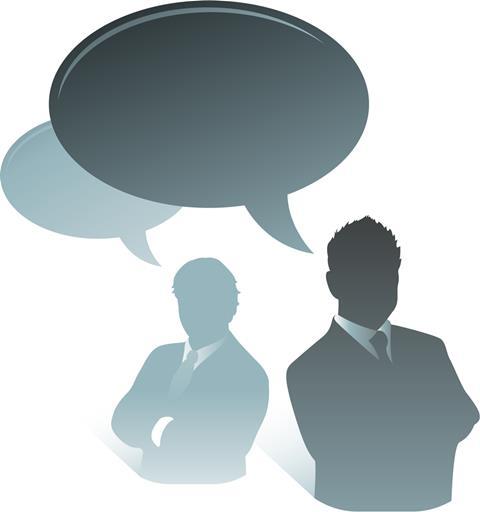 Insurance buyers and the insurance market are not as prepared as they should be for the implementation of the Insurance Act, but the new legislation offers a great opportunity to place insureds in a stronger position, according the insurance chief executives on the Insurance Leadership Debate panel at the Airmic conference this morning.
Paul Jardine, executive vice president and chief experience officer at XL Catlin, believes the insurance industry has been slow in preparing for the Act. However, he added that the preparations needed depend on how the insurer handled claims previously.
"If you're good at what you do and you've taken the right attitude historically, you've got less of a journey to meet the requirements of the Act."
The panel welcomed the fact that the Act will likely result in risk managers becoming more sophisticated buyers, but highlighted that the key issue remains around what constitutes as a reasonable search.
Andrew Tunnifcliffe, chief executive of Aon Risk Solutions UK, advised the delegates to start as early as possible with regards to the renewal information collection process, and to avoid data dumps.
"For the risk managers, the Insurance Act will be quite positive. The opportunity to place the insureds in a much better position is very strong," he added.
Claims handling was also a major topic at the Forum Debate. When asked how insurers and brokers can help to improve buyer confidence that their policies will respond appropriately in the event of a major claim, the panel agreed that claims scenario exercises are very helpful.
Mark Dummond Brady, deputy group CEO at JLT Group, said there are a lot of practical things one can do around stress-testing policies. "We like to go through simulation exercises with our clients and the insurers to see how the policy would have responded if this would have been a real incident. Surprisingly, the take up of that sort of exercise is very low, even though the value of it to the clients who have gone through that process has been immense."
Moving on to discuss the future of the in-house risk and insurance manager, Tracey Skinner, director, group insurance and risk financing at BT Group, said there has been a lot of change to the role of the risk manager in recent years.
"But rather than to shy away from change, we ought to see this as an opportunity for something positive. Risk is going up the board agenda and as a result of that we need to work in close partnership with other teams in our organisations who are concerned with risk to understand where the organisation is going, what risks the business will face in future, and how we can innovate and develop new products with the market to respond to those areas."
Richard Pryce, chief executive at QBE European Operations added risk is changing quickly and is far more prominent than it was five or 10 years ago.
"I sometimes think risk managers focus too much on the tangible insurance part, but there's probably a greater opportunity for them if they expand that into the wider enterprise role, because for every director, risk is a far more prominent conversation than it has ever been before."
Protecting against intangible threats
Forum Debate panellists explain how insurance industry can ensure it continues to meet evolving demands
Risk managers continue to be mainly worried about intangible risks, Airmic's latest annual survey showed. As insurance buyers tend to find it harder to secure adequate cover for these, StrategicRISK caught up with the panellists of yesterday's Forum Debate to discuss how the insurance industry can ensure it continues to meet the evolving demands of UK corporates.
It is certainly challenging for the insurance industry to provide the coverage that corporates need today, Paul Jardine, chief experience officer at XL Catlin says.
"The challenge is to offer those solutions in a way which will ensure the long-term sustainability of the insurance industry. Here, scale makes a difference; a larger capital base and a stronger balance sheet allow individual carriers to bring a stronger proposition to market. That is why we are seeing so much consolidation in the insurance industry and that was certainly a key driver for the XL Catlin deal."
He adds that these M&A deals are not just about financials, but also about talent – getting together the industry's experience and expertise as well as looking outside of the insurance market, to attract experts in other fields to help insurers innovate.
"At XL Catlin, for example, we have a cyber underwriter who worked in a corporate IT department for 10 years. He even has a certification as an 'ethical hacker'," Jardine says. "We need to work to attract talent from a broader base, because diversity powers new ideas and the development of new solutions."
From an insurance buying perspective, Tracey Skinner, director, group insurance and risk financing at BT Group, says she's seeing more insurers beginning to respond with solutions for alternative risks, "but these have taken years to evolve and this is against the backdrop of a very competitive market where you would expect product development to be at its height".
To drive innovation and create relevant products, insurers and their customers need to collaborate more, she says.
"I believe that insurers need to work harder to understand the exact needs of their customers and corporates need to invest time to engage with them and work together to produce a solution. It needs to be understood that in a lot of areas these solutions may be bespoke and this may therefore not be a cheap solution in the short term at least."
Richard Pryce, chief executive at QBE's European Operations, agrees and says insurance buyers need to be able to identify their own risk and risk profile before going to the market to find insurance
coverage. "When a customer understands their own risk, then there are solutions for supply chain risk for example, which has always been a risk that has been a challenge [to insure]."
He therefore believes insurance still has an important role to play, but insurers have to make sure that they are relevant to their customers. "If corporates take the view that they've got a lot of risks that need insuring that aren't traditional risks, then let's have the right debate to work out if it can be done and how it can be done. A lot of people are saying it needs to be done, but not a lot of people are prepared to put the work in to do it."
But despite many new risks remaining difficult to insure, Andrew Tunnicliffe, chief executive at Aon Risk Solutions UK says "this is an absolutely great time to be tackling risk".
He says: "We have more sophisticated tools and greater access to capital than ever before. Disruption will continue so as an industry we must innovate and evolve at a faster pace if we are to maintain our influence and relevance."