CBI-PwC survey sees profits under pressure from rising costs, low investment returns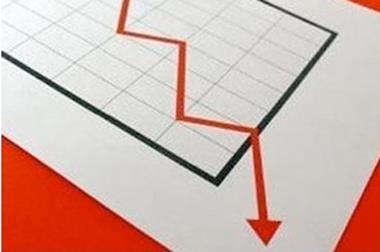 General insurers expect their profitability to slip over the next three months, according to the latest financial services survey from the Confederation of British Industry and corporate services group PwC.
Profits will come under pressure from rising costs and low returns on investment, rather than premium levels or business volume – both of which are set to rise, the survey said.
Competition is one of the most significant limits on growth, along with an increasing threat from start-up insurance technology companies, the survey said.
Insurers are responding by continuing to invest heavily in technology to tackle rising costs and inefficiencies.
But they are also keen to use new technology to drive growth through new products and reaching new customers, reflecting concerns found in the survey around competition, systems capacity and limited demand.
Insurers expect growth to come from gaining new business in the UK over the next 12 months.
Regulatory spending has been falling across the insurance industry over the last couple of surveys but continues to be a key driver of capital expenditure: even after the implementation of Solvency II in January.
General insurers also expect to hire more staff, but are also focusing on training existing employees.
Competition in broking continues to be intense and is highlighted as the number one threat to growth for brokers in the coming 12 months.
"Insurers are trying their very hardest to become more customer-focused and are looking for different skill sets in existing and potential employees to help them succeed," said Jonathan Howe, UK insurance leader at PwC.
"A continued focus on efficiency and the need to dramatically improve the customer experience in insurance is pressing," he added.
"Competition within the industry continues to be seen as a limiting factor to growth and there is an ever increasing threat from start-up InsurTech companies breathing down the neck of incumbents, and who are setting the benchmark for communicating and analysing customer needs."
Jim Bichard, insurance partner at PwC, commented: "Brokers continue to invest heavily in technology and process efficiency in order to ensure they remain competitive and profitable at a time when premium levels are under considerable pressure."