A panel of five reinsurance chief executives outline the future for the market and how (re)insurers can build sustainable business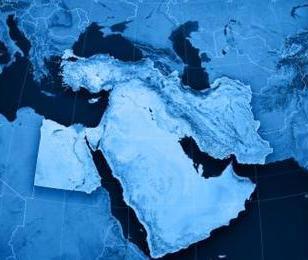 (Re)insurers with operations in the Middle East and Africa (MEA) region must reconsider whether their business is sustainable and will survive in the region in the next five years.
Addressing attendees at the global reinsurance panel held at Multaqa 2015, Farid Chedid, chairman and chief executive at Chedid Re, said local (re)insurers are adapting better to changes in market conditions and warned that international (re)insurers must reconsider their business models if they want to survive in the MEA market.
Chedid was joined by four panelists: Bernd Kohn, chief executive for Middle East and Africa at Munich Re; Dr Reto Brosi, chief executive of Asia Capital Re; Corneille Karekezi, group managing director/chief executive officer at Africa RE; and Gunther Saacke, chief executive officer at Qatar Re.
Chedid was first to respond to the question of what the state of the reinsurance market in the Middle East will look like in the next five years.
He said: "In the past 15 years, the (re)insurance market has been softening and this is one of the main reasons for an influx of (re)insurance capacity in the region, imported from international insurers, or whether [overseas] insurers have set up operations in Qatar.
"Because the [local] market is perceived as an emerging one, [overseas] businesses are setting up operations in the region and the results are challenging.
"If comparing the lines of business that have substantial conditions, it is clear local companies are adapting to the [changes in the market] much faster [than international businesses]. This shows that local insurers have been better at improving their results than international markets.
"If looking at the lines of business that are experiencing challenging [market conditions], such as motor for instance, local companies are experiencing high retention and good profits."
Chedid concluded his point with a stern message, namely that international (re)insurers delegates must develop niche products, local talent and consider how they can adapt their underwriting offering to meet business needs.
He said: "We see an influx of [overseas] companies and syndicates setting up, and in the short term, this will be challenging for [businesses in the region]. The question that they need to ask is how sustainable their business is and whether it will survive in the region in next five years.
"To become sustainable (re)insurers need to focus on niche products, but not only in property and engineering.
"They need to create local talent. It's great to have international expertise but as local players, we are expecting transfer of knowledge and transfer of know-how [from our international colleagues]. This is the only way to build a real sustainable model."