Iran may cause oil slick in Strait of Hormuz to force lifting of embargos on the country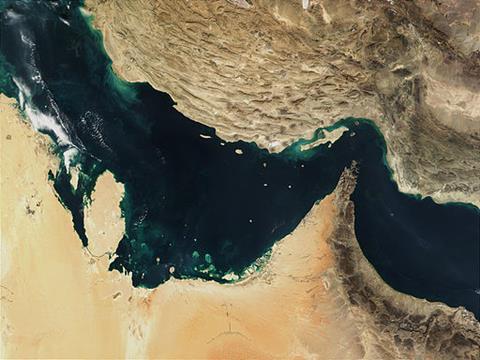 Iran may be planning to cause a massive oil spill in the Strait of Hormuz which would disrupt some of the world's busiest shipping lanes, according to Der Spiegel.
Citing unnamed "Western intelligence officials" privy to "top secret" information, the German news magazine reported that Iranian Revolutionary Guards general Mohammed Ali Jafari could order an oil spill by possibly wrecking an oil tanker in the key strait.
If carried out, a spill in the area would result in a temporary closure of the Strait and would send global oil prices soaring. Der Spiegel noted that the resulting international response would likely see a lifting of the embargo on Iranian oil shipments.
If true, the report is further evidence of the devastating effect that existing economic sanctions are having on the country which is already experiencing mass inflation.
On Monday, the European Union announced it was taking further action against the Central Bank of Iran in response to Tehran's "flagrant violation" of its international nuclear obligations.