The Institute of Risk Management recommends a ten-step template for UK firms producing a comprehensive viability statement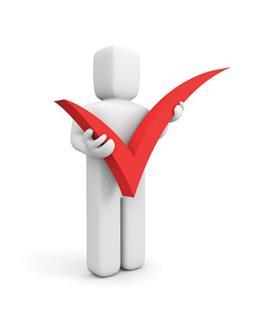 The Institute of Risk Management (IRM) has published a template providing tips to risk managers and boards for making longer-term viability statements.
The IRM guidance includes recommendations on how listed companies should structure statements, to best demonstrate a firm's fitness for the future.
Since September 2014 listed companies in the UK have been required by the UK Financial Reporting Council to confirm that they have assessed their prospects further into the future.
That expanded on the previous regulatory requirement to demonstrate that a firm represents "a going concern".
The need to report on future prospects is embedded in the obligation to produce a longer-term viability statement – usually with an outlook of at least three years ahead.
"The importance of such a statement is that it assures shareholders and other stakeholders that the company believes it will be viable for at least the period it has selected," said Paul Hopkin, technical director at the IRM.
"Shareholders, suppliers, contractors, customers and others can then decide how much exposure they are willing to accept (or risk they are willing to take) regarding the future success of that company," he said.
"Having sampled a few of the first statements included in recently published annual report and accounts, the IRM has developed a ten-step template to assist companies in improving their reporting," Hopkin added.
Listed companies have many stakeholders and it is the duty of the board of directors to protect stakeholder interests.
Shareholders are entitled to receive information about the current financial status and anticipated future prospects of the company, the IRM noted.
David Styles, the Financial Reporting Council's director for corporate governance, said: "The IRM have produced a useful analysis of the first full year of longer term viability reporting.
"It is of course important that companies consider their particular circumstances, and the IRM's template is a valuable tool for companies to use when assessing risk and reporting on viability," Styles added.
The IRM's report is available here: https://www.theirm.org/media/2516203/IRM-Long-Term-Viability-Report-25-10-16_Final.pdf