Moody's cuts stricken Eurozone country by two notches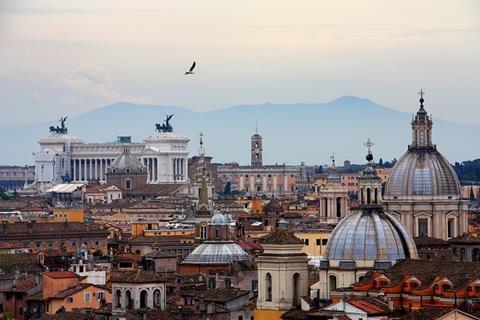 Ratings agency Moody's cut Italy's credit rating by two notches on Friday morning to Baa2, just two levels above 'junk status'.
Moody's said that it was downgrading Italy because of a deterioration of the Eurozone crisis in recent months, and because the country's economy had also weakened.
In a statement, Moody's said that Italy is now "more likely to experience a further sharp increase in its funding costs or the loss of market access" for borrowing to service its budget.
"Italy's near-term economic outlook has deteriorated, as manifest in both weaker growth and higher unemployment, which creates risk of failure to meet fiscal consolidation targets.
"Failure to meet fiscal targets in turn could weaken market confidence further, raising the risk of a sudden stop in market funding,"
Italy's industry minister Corrado Passera reacted angrily to the downgrade, calling it "altogether unjustified and even misleading."
Despite the news, Italy's borrowing costs actually decreased this morning after it auctioned €3.5 billion of three-year debt at an average yield of 4.65% - much lower than the 5.3% it had to pay in June.