JLT chief executive Dominic Burke highlights preparing for Brexit as a challenge for the second half of the year
JLT have put plans in place to prepare for a no-deal Brexit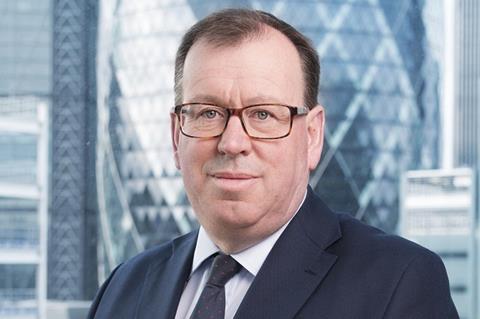 JLT chief executive Dominic Burke was talking about the challenges he was anticipating for the year ahead after announcing a half-yearly underlying profit up 10% on last year to £108.8m
And he put Brexit at the top of the challenges the group were prepared for.
He said: "We continue to consider the implications of Brexit.
"We have enacted now a strategy on the assumption of a no-deal Brexit, so we are implementing our plans to ensure continuity of capability and service access to our clients in continental Europe by ensuring we are wholly compliant with a no-deal Brexit.
"We are implementing that now with our clients and ensuring we have a robust operational delivery capability for our clients and they have access to the full benefits of JLT in a no-deal Brexit.
"We are deploying the execution of our plans. They're perfectly deliverable, they're well thought through.
"It's certainly a challenge, but it's one that I don't contemplate not succeeding in."
On track
The results showed reported pre-tax profits down 9% to 89.4m as the group's global transformation plan only brought in benefits of £6m in the first half of the year.
The group had planned for an end-of year benefit of £16m this year, which rises to £35m in 2019 and £40m from 2020 onwards.
But Burke said the plan was still on track.
He said: "The specifics as to a moment in time is always difficult.
"We think we are tracking on plan to a total annualised benefit of £40m, which is a very material sum of money.
"Will they vary over a tipping date like a half year? You can't be precise, but we've got pretty good guidance and modelling.
"I would be surprised if we missed this number."