Lack of exceptional costs boosts JLT profit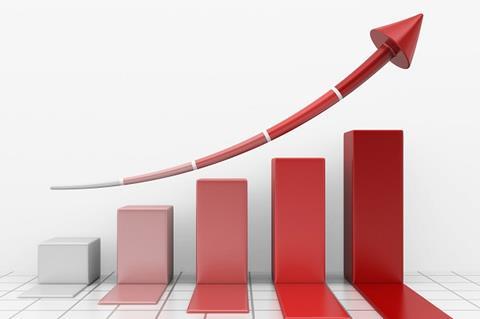 JLT made a profit before tax of £99.2m in the first half of 2017, up 80% on the £55.2m it made in last year's first half.
The main cause of the difference in the JLT profit between the two years was £34m of exceptional costs that hit the broking group in the first half of 2016, which did not recur in this year's first half.
Last year's exceptional costs included £10.2m for restructuring JLT's UK and Ireland employee benefits business and a £22m settlement for a legal battle with rival broking group Willis over staff poaching.
Revenue grew 11% to £689.9m (H1 2016: £619.4m) and organic growth for the group was 3%.
JLT chief executive Dominic Burke (pictured) said: "JLT delivered a good financial performance in the first half of 2017. We have entered the second half with many of our businesses showing increasing momentum and we remain confident that we will deliver full year organic revenue growth more in line with historical rates, generating sustained year-on-year financial progress."
Broking result
JLT's insurance broking division, Risk & Insurance, grew revenues by 11% to £540.8m (H1 2016: £481.8m) boosted by foreign exchange gains. At constant exchange rates the growth was 3%, and organic growth for the division was 3%.
The Risk & Insurance unit's underlying trading profit grew 16% to 108.7m (H1 2016: £101.1m).
Within this JLT Europe, which combines the old JLT Specialty division with the group's northern European businesses, suffered a slight drop in revenue to £177.6m (H1 2016: £178.5m). This was mainly because JLT sold the majority of its UK underwriting agency Thistle to consolidator PIB last November.
Excluding the Thistle sale, JLT Europe's revenues would have risen by 5%, of which 3% was organic.
JLT Europe's underlying trading profit grew 17% to £341.6m from £27m.