Base salary increase for JLT's top team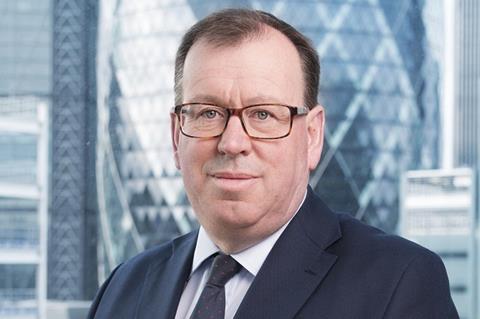 JLT chief executive Dominic Burke (pictured) and the company's two other executive directors will all get pay increases on 1 April 2017.
Burke's base salary will increase by 3.5% to £766,000 (2016: £740,000), while deputy chief executive mark Drummond Brady and chief financial officer Charles Rozes will both get 7% base pay rises.
This means Drummond Brady's base salary will increase to £450,000 from £420,000 in April and Rozes' will increase to £455,000 from £425,000.
None of the three members of JLT's top team received a rise in base pay in 2016.
The news comes as Burke took a 13% cut in his total 2016 pay package, which includes bonuses and long-term incentive payments (LTIPs) as well as base salary.
Burke was paid a total of £2.5m in 2016, down from £2.9m in 2015. The main cause for the fall was a sharp drop in Burke's LTIP payment to £477,000 in 2016 from £1.4m in 2015.
Drummond Brady's total pay also dipped slightly to £1m from £1.1m, again caused by a reduction in LTIP payments to £125,000 from £361,000.
The 2016 LTIP payments relate to JLT's earnings per share (EPS) growth across 2014, 2015 and 2016. If EPS growth had been less than 6% a year for those three years, they would have got no LTIP payment. Growth of 6% could have earned them 20% of the maximum possible payout, while 12% EPS growth a year over the three years would have earned them the full amount.
Basied on the actual EPS growth across the three years, the executives' 2016 LTIP payment was 21.5% of the maximum they could have received.
Rozes' total 2016 pay jumped to £1.3m from £572m inn 2015 but this was because he joined the board in September 2015 and so was not paid for a full year that year.