Airmic chief John Hurrell couldn't be happier with a nice car, a good pint and his iPhone – but getting this year's annual conference right would make his summer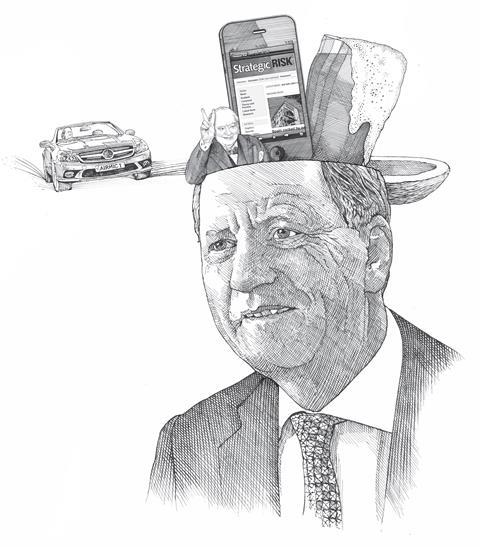 What are you thinking about right now?
Identifying what the most important issues are for our members at the moment and how we ensure we address these at Airmic's annual conference in Bournemouth in June.
We'll have some valuable stuff for members at the conference this time around, on non-disclosure risks, career management, reputational risks and property insurance benchmarking.
At the other end of the scale, we are also looking at all the final details of how the conference will run, down to the choice of lunchtime food, the timing of announcements and so on. These details are important.
What is your greatest fear?
A sustained economic downturn, possibly leading to further cuts in resources for risk managers. Many of our members are having to run faster to do more with smaller teams or fewer resources than they had four or five years ago .
This means that the urgent tasks take precedence over the important tasks, and some things just do not get done. Any further threats to resourcing levels would have potentially very negative results for those companies concerned.
What was your most embarrassing moment?
Arriving at an Airmic dinner about 15 years ago wearing my dinner jacket but no matching trousers. My blue pinstriped trousers created quite a fashion statement – not one I'd care to repeat. Luckily, that didn't come up in my interview for my current job.
What makes you happy?
Spring in the English countryside, a pint of bitter and good company – hopefully all at the same time.
What makes you unhappy?
Charlton losing again! But I'm learning to live with it.
Who is your greatest hero?
It's got to be Winston Churchill – surely the best risk manager who ever lived.
What's the biggest risk you've ever taken?
Coming to Airmic. But big risks can deliver big rewards – I'm having a great time working with an excellent secretariat and board and with our terrific members.
What is the worst job you've ever done?
Settling household comprehensive insurance claims for the Royal Insurance Company in Brixton, New Cross and Lewisham in south London during the early 1970s. I learned a lot about the real world, dealing with customers and human nature.
What is your greatest achievement?
Managing to stay a part of our great industry for more than 40 years. I have tried to add value wherever I can and to help the younger people coming through – they will pay my pension long into the future, I hope.
What is the most important lesson you've learned?
In this industry, reputation and integrity is everything. Any other development requirement can be fixed. I think it's amazing how many times in a career individual paths cross and re-cross each other. People always remember the good things – and, therefore, the not-so-good things – from the last time.
Tell us a secret.
Sorry, I did know one once but I blabbed it.