The terror campaign waged by Somalia-based Al Shabaab insurgents threatens to tear the country apart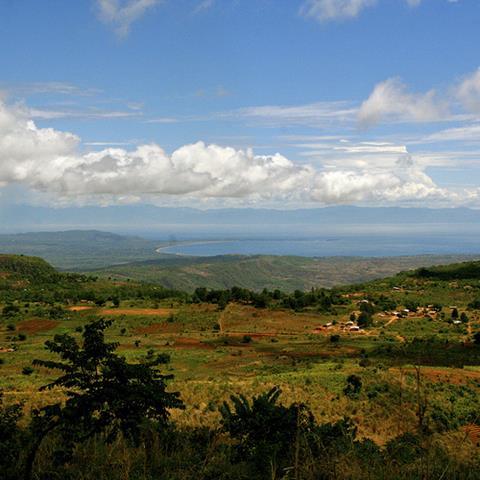 Visitors from around the globe have been flocking to Kenya's Indian Ocean beaches, its many national parks and game reserves, the Great Rift Valley and more. Then, when the sun has gone down, they've partied in Mombasa where the waves crash onto pristine sands. Or they've visited the holiday resort of Lamu. Well, they did – until recently.
Tourism, the country's second largest source of foreign exchange revenue, is today facing devastation. Having witnessed a renaissance following the 2007 – 2008 post-election turmoil, which killed more than 1,700 and threatened to tear the country apart, Kenya's tourism is in shatters.
Travellers have been cancelling reservations, governments are advising their citizens to avoid visiting the East African country and hotels are experiencing dwindling occupancies, all as a consequence of escalating violence and terrorism in the country.
Violence has been rife since a persistent cross-border terror campaign waged by Somalia-based Al Shabaab insurgents (which are linked to Al-Qaeda) against multiple Kenyan targets, drove to Nairobi to undertake substantial military intervention in Somalia in October 2011. Al Shabaab has become the thorn in the side of the whole East African region. And on top of all this is the fact that Kenya has been trying to show the world that, after the deadly clashes during the 2007 elections, they are squeaky clean.
In a country where the legal institutions have been widely discredited as corrupt, and places where money and influence can buy impunity, there is deep unrest. The population is in the grip of terrorism both from within and without. Somali-based Al Shabaab are causing chaos, while within its towns, Kenyan ethnic Somalis and those who have fled more than two decades of war in their own nation, are involved in violent destruction.
A grenade attack on 3 August 2012 – the eve before US secretary of state Hillary Clinton was to arrive in Nairobi for a visit – killed at least one person. The explosion in Eastleigh, the Somali suburb of Nairobi, injured dozens. These are just a few incidents in a string of bombings, shootings and grenade attacks which have blighted Kenya since its government sent troops into southern Somalia last October to crush Islamist bases there, which prompted warnings of revenge attacks by the Al-Qaeda-linked fighters.
Abductions of foreign tourists in Kenya have hit the headlines over the past year and more. A British holidaymaker, David Tebbutt, was murdered last September in the popular Kiwayu Safari Village – a luxury and idyllically remote resort on Kenya's northern coast. His wife Judith was forced into a speedboat and spirited away to Somalia where she spent six months in captivity before a ransom was paid for her release by her son through a private security company in March this year.
Just two weeks after Judith Tebbutt disappeared, a 66-year-old disabled French woman was abducted in Luma. She later died in captivity because her captors had left behind her vital medicines and her wheelchair. Then two weeks after this incident, two further foreign nationals were kidnapped while working at the Dadaab refugee camp in Kenya – a sprawling complex in northern Kenya which has been rocked by recent grenade attacks. The perpetrators again were Somali pirates. The kidnapped medical aid workers were eventually released in January this year by US Navy Seals.
"Despite the precision-like effectiveness of their operation, however, the US Navy Seals – and the Kenyan military – appear to be swimming against the tide," says Stuart Poole-Robb, chief executive of KCS Group, one of the world's leading strategic intelligence and risk management consultancies. For years Poole-Robb's company has been operating covert missions in Kenya and its surrounding neighbours and built up a dossier of intelligence in both the country and the East African region as a whole.
"The latest information we have is that the SAS is assisting Kenyan commandos who are preparing to free the Somali port of Kismayo from the clutches of Al-Shabaab," Poole-Robb says. Kismayo, situated in southern Somalia, is already resembling a ghost town as people flee the Al Shabaab stronghold for their lives. Overrun by Al Shabaab militia, the town has become home to a lawless melange of local fundamentalist rebels, foreign jihadist fighters and pirates. Refugees have horror stories to tell of the town they have left behind with its regular public floggings, executions and strict rules banning shaving, music and western dress.
Over the past few months, Al Shabaab in Kismayo has been forcing civilians to help dig trenches and prepare buildings for defence. Some civilians have been armed and told to fight the Kenyans when they attack – or be killed by Al Shabaab if they refuse.
While Kismayo has been attacked from warships and helicopter gunships in the past month, it is the final offensive which is anticipated and awaited by the remaining citizens and the wider region of East Africa. The Al Shabaab may be gung-ho, but their strategies lack co-ordination and they are at a vulnerable stage whereby an all-out attack by a coalition of African Union armies, aided by SAS and even US Navy Seals, could eradicate them once and for all from Kismayo. They have their arms and ammunition stockpiled, but following on from July 2011 when Al Shabaab were pushed out of Somalia's capital, Mogadishu, by African armies fighting extremism in East Africa, they are also weakened and on the defensive.
But, from Kismayo, where would-be Al Shabaab go and where they are getting their funding from, it is widespread knowledge that Al-Qaeda is weak and in need of money itself. It is therefore likely that Somalia is the first place they would regroup.
According to Poole-Robb, however, "Niger and Mali are also 'home' to some of these extreme groups. Should Al-Qaeda need to regroup outside Somalia, this is where they would go. The Al-Qaeda faction in northern Mali is causing concern to the Algerian authorities in the north of Algeria. In addition, factions in Niger loyal to Gaddafi appear to be creating concern in Libya; all areas where splinter groups of Al-Qaeda would see opportunities for creating further unrest and violence."
The Al Shabaab, loyal to Al-Qaeda since 2007, is actively engaged in guerilla warfare and increasingly establishing itself at the grass roots level of local groups. It is rapidly filling the political vacuum in the wake of state failure in Somalia's south, the mainstay of their stronghold. For as long as Somalia suffers from civil war, weakened quasi governance and population starvation, it will continue to be a breeding ground for Al Shabaab.
"The situation is reminiscent of the manner in which the Iran-backed terrorist group Hezbollah, penetrated the fabric of war-torn Lebanese society during the 1980s, while continuing guerilla operations against Israel in parallel," says Poole-Robb. "And there is evidence that Iran is meddling again in the affairs in Kenya following the arrest of two Iranians in late-June who are suspected of planning terror attacks in Kenya. The pair toured Nairobi, surveying places such as the British High Commission compound, the Israeli embassy and a synagogue in the week before their arrest, according to local police."
The pair, reportedly agents of the elite Al Quds division of Iran's Revolutionary Guards, has been charged with possessing 15kg of a powerful explosive known as RDX which is a component of the deadly Semtex. It is suspected they had taken the substance into Kenya via Iraq and delivered it to a warehouse near Mombasa, which is one of Kenya's most popular beachside resort cities. There are also several Israeli-owned hotels and businesses in Mombasa and along the coast, all patronised by a varied mix of western holidaymakers, in particular the British.
According to anti-terrorist investigators, the Iranians planned to detonate a large number of bombs; their targets being American, Israeli, British and Saudi Arabian establishments as well as tourist facilities and prominent buildings in Kenya. Analysts believe the attacks on Kenya were as a direct reaction to the west's involvement in the country, through Kenya's involvement in Somalia. It is also suspected that, had the attacks been carried out, Al Shabaab would have been the first group suspected of carrying out the atrocities. Iran would have remained in the dark as to their involvement had the pair not been arrested.
Does this then point at Iran? Is Iran funding Al Shabaab? "Given the circumstances of Iran's current situation, highly likely," says Poole-Robb. "They've done it before in Lebanon and their tactics know few boundaries. Had the bombings gone ahead, they would have also followed the same pattern of Iranian actions against Israel which have been taking and continue to take across the globe."
Of course, the Iranians deny any involvement, but the incident has prompted the Israeli prime minister to declare publicly that 'Iranian terrorism knows no borders'. "Regardless, there are groups with Al-Qaeda, kidnapping tourists in and around the borders of Mali and Niger. The payments made are used to buy drugs; the drugs are sold in Europe and the UK, and the money used to buy more weapons," Poole-Robb says.
But funding is also coming from Kismayo itself: it is proving to be a key economic asset for Al Shabaab who has been collecting fees from merchants bringing in goods via the seaport or the airport outside town. An estimated $4 million is believed to have been collected by Al Shabaab.
That Al Shabaab is actively recruiting in Somalia and trying its best to infiltrate refugee camps such as Dadaab spells danger for Kenya and its neighbours and could see full-out terrorism across countries such as Uganda, Zimbabwe, Angola, Ethiopia and Mozambique among others, which are all breeding grounds for Al-Qaeda. With terrorism on the rise throughout the Sub-Sahara region, there is danger that it will spread through countries where there is violence and Islamic uprisings, reaching the Magreb (Algeria, Libya, Tunisia and Morocco) spilling out across the Mediterranean to the Spanish/European mainland.
But the West, particularly the US and UK, is ignoring what is going on: "At their peril," Poole-Robb says, "Eritrea has been providing support for Al Shabaab in the form of cash and weapons, but growing international pressure on the Eritrean government has seen this support weaken which is a positive in the overall scenario. However, where one country steps out another steps in. Yemen, an Al-Qaeda stronghold, is now attempting to move supplies in for Al Shabaab."
Security experts, including KCS, have been suggesting for some weeks that Al Shabaab is seeking to undermine Kenya's economy by destabilising the areas of the region which are of interest to international oil companies.
This is in order to scrap the licenses of Western oil and gas firms which are now drilling in places such as Somalia's semi-autonomous Puntland region. This is where, in July, police seized a boat from Yemen which was found to be carrying weapons, said to have been sent by Al-Qaeda to a Puntland warlord who has close relations with Al Shabaab. KCS assets suggest that Al Shabaab may start targeting Western installations in the Puntland region.
"Indeed, risks for foreign oil groups prospecting for hydrocarbons in East Africa may start to evolve in a similar manner to those in Nigeria's oil-rich Niger Delta where oil firms have often been targeted in acts of violence by insurgents linked to the Movement of the Emancipation of the Niger Delta (MEND)," says Poole-Robb. "Whether this puts off the likes of Africa Oil, Red Emperor and Range Resources which are reportedly planning to recover 300 million barrels of oil in Puntland, remains to be seen," he added.
As the skirmishes on Kenya's borders continue and the West keeps turning a blind eye, there is no sign of the problems within Kenya abating. Hotels continue to close, the tourist industry is in stagnation, and the stability of the country's current government is weakening. Kenya is, for the time being anyway, not a happy place to be. To make things worse, KCS experts predict that before the summer is out, there will be bloodshed and further instability.