The move is in response to demand from major insurer clients for legal advice on the ground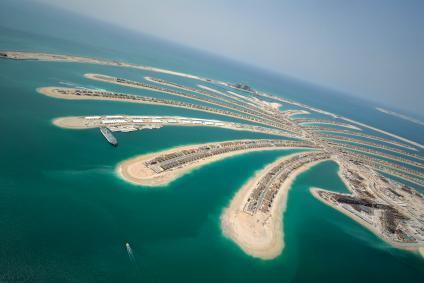 UK law firm DWF is opening an office in Dubai, which will be the firm's first office outside the UK and Ireland.
The move responds to demand from major insurer clients for legal advice on the ground to support the construction boom in large infrastructure, housing, tourism and air and port facilities across the Middle East.
DWF will launch its Dubai office with a team of four, including two partners who will advise on contentious and non-contentious construction matters, professional indemnity and non-marine insurance work. The team will be led by Chris Ryan, who has been partner at DWF since 2011. Ryan maintains a broad non-marine insurance practice that includes acting for (re)insurers in relation to many aspects of advisory and dispute resolution work, including litigation and arbitration, with a particular focus on property, construction and engineering.
Professional liability specialist Jeremy Speller, who has worked for DWF in London for the past three years, will also be based in Dubai. The team in Dubai will be supported by a UK-based team, including partner and head of international Peter Campion and head of adjusting Keith Honeyman, who have for several years serviced an extensive amount of MENA region work.
DWF is initially taking 93m2 of office space in the heart of the Dubai International Finance Centre.
Paul Berry, DWF's national head of insurance, said: "There is a real opportunity for us in Dubai. We've supported insurance clients in Dubai and across the MENA region for many years and it's become increasingly clear that there is demand for our services on the ground, particularly in relation to insurance and construction work. We're building a strong team with superb credentials and have a pipeline of work from existing clients already underway so we're off to a very strong start and look forward to consolidating our commitment to this hugely important region."