On the eve of Airmic's golden jubilee, its chief executive is a calming and commanding presence with a vision for the next 50 years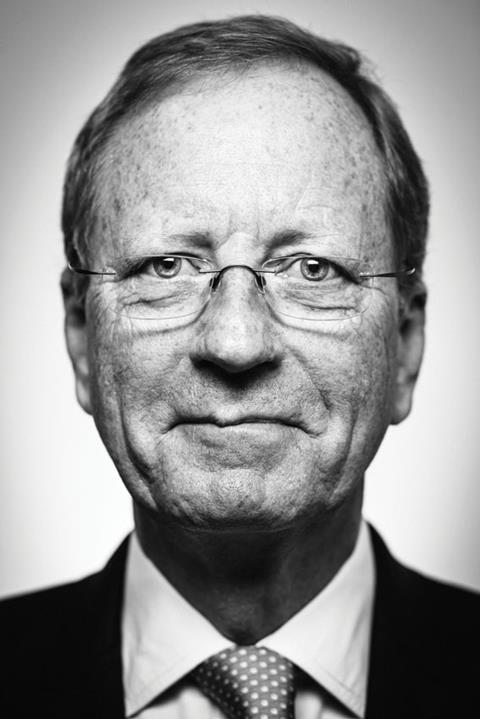 Calm, collected and insightful, John Hurrell embodies all the primary attributes for successful risk management. While not operating as a risk manager in the technical sense, Hurrell's role as chief executive of Airmic effectively makes him the profession's figurehead in the UK. When he speaks, his measured tones provide both gravitas and a sense of purpose - the perfect way to spread the organisation's gospel.
This is something that fits well with Hurrell's overriding view that, to be effective, risk managers must be evangelists. "No one else is going to do that," he says. "Sitting down with the procurement director or the chief information officer, the risk manager has to be the risk evangelist and you have to know enough about what they are doing to be able to add value."
After more than five years in post, there is little Hurrell does not know about the intricacies of risk management and the key issues facing Airmic members both at home and overseas. But his specialist education started long before that. Prior to Airmic, Hurrell spent more than 20 years at Marsh Risk Consulting, becoming its head of Europe, Middle East and Africa.
Such extensive experience and depth of knowledge means Hurrell can turn a straightforward interview into paradox by making it both easy and impossible at the same time: easy because his considered words practically write their own story - impossible because no syllable is wasted. Everything Hurrell says is designed to make a point and he misses the mark rarely. Hurrell will impart more perspicacious wisdom in five minutes than some other experts can manage in an hour. As a result, the 60 minutes StrategicRISK spent with him recently could have filled the entire magazine and, most likely, a supplement.
This should hardly be surprising because, with Airmic's 2013 annual conference imminent, Hurrell has even more to talk about. The conference marks 50 years since the organisation was formed. Both Airmic and the risk management profession have changed beyond recognition, yet Hurrell points out that the central purpose of the organisation remains at its heart.
Whenever there has been a real dramatic need in the marketplace, Airmic has tried to be part of the solution
"Fifty years ago Airmic's founding fathers felt several significant elements within the industry would be better addressed by them working together than as individual clients," Hurrell says. "Issues such as relationships with the markets and taking the industry forward - particularly the embryonic risk management profession. They felt these would be better dealt with by an association.
"The essence of that has driven everything we have done over the past 50 years. Despite the fact that Airmic is now well resourced and has its own place in the market, we have to remember that we are not here to represent Airmic, we are here to represent every single member. The bigger it gets, the more challenging it becomes to represent all of those members."
Indeed, while it might be hard to conceive that those 'founding fathers' of Airmic could have envisaged how effective it would become, risk professionals saw its benefits from the start.
"The rapid growth was in the first 20 years, with membership probably up to two-thirds of where we are now," Hurrell says. "What it didn't have then was organisational resources. For most of Airmic's life it relied on volunteers and part-timers who had full-time jobs elsewhere. Over the past seven or eight years the amount of time individuals have to do things outside their day jobs has become extremely limited. This has coincided with Airmic building up its own resources, which can actually do most of the heavy lifting - provided that we are absolutely plugged into our members so we understand what they want us to do."
New world risks
The world is now a different place to the one into which Airmic was launched. Globalisation and technology represent two of the key issues facing risk managers. "If you think about what has happened to industry in general, 30 or 40 years ago, the UK had a huge manufacturing sector," Hurrell says. "The FTSE 100 was all English, we had lots of factories and Airmic represented lots of insurable risk. In the past 10 years we have moved to a global economy. The issues that are now high on our agenda - such as supply chain and cyber - the founding fathers wouldn't have identified with."
Those founding fathers might not have foreseen exactly what changes would affect the profession over time but Airmic has always been swift to respond when the need has arisen. Over six decades there have been a number of other significant developments that have prompted Airmic to lead from the front.
"Where there was a real need after 9/11, when the insurance market pretty well overnight discontinued coverage for many aviation-related terrorism events, Airmic sat down with individual members, brokers, insurers and the government and came up with a solution in extraordinarily short order," Hurrell says. Nor was this the first time such action was taken. "Ten or so years earlier, after the St Mary Axe bombings, saw the formation of Pool Re and Airmic had a critical role in those discussions.
"A decade before that it became clear that as the risk management profession was developing, there was a real need for an educational body. Airmic concluded that it had no experience or competence as an examination body so instead established the Institute of Risk Management. Now the IRM is a very successful organisation in its own right and we work very closely with it."
Adapt and thrive
So what challenges might the next 50 years hold for Airmic? "It is more difficult to be a risk manager now than 50 years ago," Hurrell says. "There is the global complexity - global risk maps are difficult to stay ahead of. Then the risk manager has to navigate very effectively around a complex organisation.
"That applies not only horizontally - they have to be able to communicate with their peers globally - but also vertically in terms of the relationship with the board, or the strategic level of the organisation. One of the critical areas for Airmic is to try to get that connectivity between risk function and insurance function, which is why we have worked with the Institute of Directors and why, last month, we joined a governance think tank called Tomorrow's Company, which is influential at board level.
"We want boards to understand that risk is an inherent part of strategy and they need to think more about risk when they are making strategic decisions. All of that is designed to bring the risk manager into a higher level debate within the organisation."
Modern business makes risk management "critical", Hurrell says. "The insurance industry cannot, no matter how fast it moves in the present circumstances, stay up with the curve. The gap has to be filled by risk professionals."
Adaptability has been a watchword for Airmic throughout its existence and Hurrell maintains that this fundamental consideration will not change. "Wherever there has been a real dramatic need in the marketplace, Airmic has tried to be part of the solution," he says.
"In most cases it won't have an ongoing role: it will say very clearly, 'This is what we think the challenge is and this is what we think the options should be. Who are the parties out there that we can bring together to make that happen?'
"And that is the legacy that continues."
The integrated risk manager's mission
Modern risk management is almost unrecognisable from when Airmic first formed in 1963. And, while it is impossible to consider with any accuracy the changes that might take place in the next 50 years, John Hurrell says there are significant concerns on the horizon that must be addressed.
"Beyond the next five years, the main challenge is adapting risk strategies to rapidly changing business models. If you look particularly at technology dependencies, globalisation opportunities, emerging markets and research and development, the risk manager must have a real understanding of what is going on more than anyone else in the organisation, perhaps with the exception of the chief executive.
"So the risk resource needs to be more broadly based and able to adapt. This means not just the chief risk officer but a team that comprises individuals who really understand the technology or supply chain dependencies.
"The reason why that is so critical is that senior operational management responsible for setting up the supply chain will be driven by a number of factors - efficiency, cost and so on - but they will not actually be driven by risk management.
"If you are looking at a development in the next few years, it is how the risk function can move from what potentially can be an isolated function to one that is integral to the critical operations through some virtual risk management structure that currently exists only in a handful of organisations."
CV
John Hurrell was appointed as chief executive of Airmic in January 2008 following a career of almost 30 years in the Marsh Group . Prior to that he was with Royal Insurance Company and Sedgwick.
Having been educated in London, Hurrell started his first job in insurance with the Royal in 1968. In 1978, he joined the major account team in Sedgwick and subsequently went on to lead this team, first in the UK and then internationally as chief executive of Sedgwick Global.
Following the acquisition of Sedgwick by Marsh, Hurrell led Marsh's risk consulting business in the UK. He was subsequently appointed as chief executive of Marsh Risk Consulting throughout Europe and the Middle East.
Throughout Hurrell's career, he has served large international clients, a segment he now represents in his capacity as chief executive of Airmic.
Hurrell is qualified as a Fellow of the Chartered Insurance Institute.