A UK Supreme Court judgment on fatal accident claims finds harmony with German law to help foreign insurers and risk managers avoid higher claims and costs when dealing with fatal claims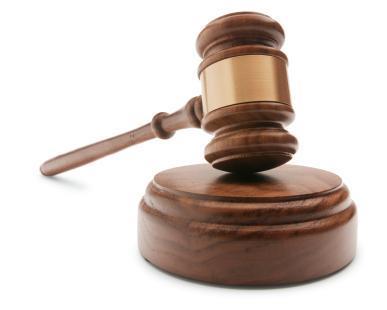 In April, the unanimous decision of the UK Supreme Court (SC) in Cox v Ergo Versicherung AG [2014] UKSC 22 clarified the law in relation to claims for wrongful death that occur in foreign jurisdictions and are pursued in the English courts.
The decision will be a comfort to insurers, particularly foreign insurers in international industries with long-tail industrial disease claims where: the widow has the benefit of pension schemes; the widow is young, childless and has a decent earnings capacity; and long foreign limitation periods exist, because the Fatal Accidents Act 1976 will not apply where a foreign law is applicable. This will, in most cases, prevent a windfall to English claimants in fatal accident claims.
Conversely, there may be occasions where the foreign applicable law will be more generous than the 1976 Act. For example, Italian law allows compensation for a far wider range of potential dependents than the English statute, and in some circumstances where the applicable law is so contrary to public policy, the 1976 Act may be applied instead of the foreign law. These circumstances, however, will be rare.
Importantly, the judgment has closed the door on claimants wanting to benefit from the generous provisions of the 1976 Act in Regulation 864/2007/EC (Rome II) era as the Act has been found to have neither mandatory nor extra-territorial effect.
Correct jurisdiction
The case arose from a fatal accident in Germany in 2004. The claimant's husband, Major Cox, an officer serving with HM Forces in Germany, was hit by a car while riding his bicycle, causing fatal injuries. The driver was a German national, resident and domiciled in Germany, and was insured by Ergo Versicherung AG, a German insurer. Mrs Cox, Major Cox's widow, was also living in Germany at the time of the accident. After the accident, she returned to England, later having children with a new partner.
There was no dispute as to the driver's liability or that his liability should be determined by German law. Neither was it disputed that Mrs Cox had a direct right of action against the insurer. But various issues arose relating to damages, and their resolution depended on whether they were governed by German or English law, and, if by English law, whether by the 1976 Act or on some other basis.
The court was asked to consider whether Mrs Cox could rely on sections 3 and 4 of the 1976 Act, which provide for damages substantially more favourable to her than the corresponding provisions under German law, because of the rule excluding her current partner's maintenance payments. This issue depends on whether the damages rules in the 1976 Act fall to be applied: (i) on ordinary principles of private international law as procedural rules of forum; or (ii) as rules applicable irrespective of the ordinary principles of private international law.
The insurer argued that the principles for quantifying the damages were those applicable under section 844 of the German Civil Code (Bürgerliches Gesetzbuch), which constituted a form of maintenance that the widow could claim arising from the death of her spouse but taking into account her actual losses and any maintenance provided by a new partner.
Preliminary issue: which law applied
At first instance, Sir Christopher Holland held that German law governed the assessment of damages and that Mrs Cox could not therefore rely on the 1976 Act. On appeal, the Court of Appeal unanimously held that the judge had erred in his finding that German law governed the assessment of damages, holding instead that the damages had to be quantified under the law of the forum, namely English law. However, by a majority, it found that Mrs Cox could not rely on the 1976 Act and her damages should be assessed as a matter of English law but in a manner analogous to German law. Mrs Cox appealed. The Supreme Court unanimously dismissed the appeal, finding that English law provides a remedy that harmonises with the German law right to maintenance, namely common law damages.
The judgment now provides clarity in wrongful death claims arising abroad. The 1976 Act has been given neither mandatory nor extra-territorial status in respect of claims that arise and are pursued in the English and Welsh courts. Claimants cannot argue that the Act has universal application irrespective of where the fatal claim may arise. The Act does not therefore displace Rome II, thereby preventing claimants from obtaining an unfair windfall in damages for wrongful deaths arising in foreign jurisdictions.
Wrongful death claims can easily become major reputational risks for multinationals, especially those working in energy, industrial manufacturing and logistics/transportation. Risk managers in any of these high-risk environments should be aware of this judgment, which allows clarity across Europe, and had the decision been the reverse, it could have had huge ramifications on coverage, legal costs and premiums.
Sara-Jane Eaton is a partner and head of European Group at DWF Fishburns