2016 started with a major blaze at one of Dubai's most prestigious developments. Twelve months on, what steps have been taken to reduce the risk of high-rise fires?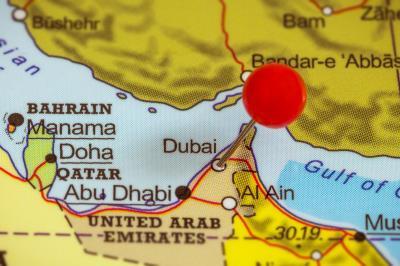 There has been a spate of high-rise building fires in the last few years within the UAE, particularly Dubai.
These incidents have got people talking and made them more alert to the problem, which can only be positive. However, with effective action still slow, we have to acknowledge progress is not clear.
Even though the reasons high-rise fires occur in the UAE are little different to anywhere else, the frequency of events where the façade or exterior cladding spreads the blaze, appears greater and with more significant consequences.
The purpose of this article is not to debate that issue further as it has been the subject of much discussion since the fire at The Address hotel in Dubai on new year's eve.
Instead, the aim here is to consider the risk by looking ahead to 2017 and beyond.
The official response of the authorities in Dubai in early 2016 was to state that there would be an update to the UAE fire safety code.
At the time of writing [November] this had not occurred but it is to be hoped that something will transpire by the end of the year.
Any update is likely to contain more detail on specifications for cladding, mandatory requirements for owners and clarify responsibilities in construction, maintenance and repair work. According to the official response from the authorities, it is taking longer than they thought because they do not want mistakes. The updated code was due to be released initially in April 2016 but the authorities said sections were amended to add fire tests and material checks, along with various other changes within the code being checked and verified.
The most reliable, well known fire-retardant wall panels are still not being used on buildings across the UAE, despite the spate of facade blazes and the fact that "combustible aluminium composite panels" are banned. It is understood that demand for the highest-rated aluminium composite panels is almost non-existent across the region. Until an updated code is introduced, it is important to consider some aspects of the existing building code which was introduced in Dubai in 2012. It was aimed at halting the use of flammable aluminium composite panels yet it has still not been fully implemented because of the high cost of some system tests. Nor is it retroactive.
In the update, a chapter on the "responsibilities of stakeholders" will examine the accountability of consultants. It will include checking the qualifications of contractors, ensuring materials are from the approved list and inspecting work from construction, through to the testing and commissioning phases. Relevant companies also need to be registered and licensed by the Civil Defence.
The most fire-retardant wall panels are still not being used on buildings across the country, despite a spate of facade blazes.
Three of the world's top alu­min­ium composite panel makers have confirmed that demand for their highest-rated panels is almost non-existent across the region.
An international protocol/tendency that is now becoming recognised increasingly more in Dubai is the role of third party specialist or inspection agencies. These can ensure that all parties involved comply with all the requirements of the UAE Life and Safety code. Due to lack of adequate manpower within the Civil Defence; scrutiny from independent agencies certified by the Civil Defence will be vital to enforcing rules and guidelines aimed at keeping residents of towers safe from fires as well as regulating other aspects of the Code. Independent third-party inspection agencies must jointly sign off on completion of every project before final approval from the Civil Defence is obtained.
The only problem now is how to address the issues of existing high-rise buildings. This will continue to be a point of discussion for some time but it is increasingly important that all parties involved should take responsibility for ensuring compliance on safety measures in high-rise buildings. This includes owners, construction companies, building management operating companies, insurers, tenants and the wider public.
It is my conclusion that as we reach the end of 2016 we are no closer to a solution than we were earlier this year. Until we see practical suggestions and cost-efficient options to minimise the risk of existing high-rise buildings, it will remain a high exposure for insurance companies. It is quite interesting that most of these buildings are still insured - albeit perhaps with a slightly higher premium than two years ago. New buildings going forward should not result in the same exposures as experienced currently with stricter local code(s) and better policing.