The underlying causes of the recent rise in litigation connected with supply chain disruption in the automotive industry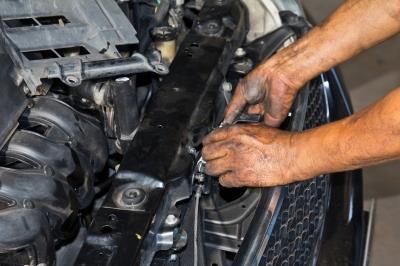 We've seen an increase in litigation over supply chain disruption in the automotive industry.
In the past, there was a sense that suppliers wanted to keep their customers happy and the original equipment manufacturers (OEMs) appreciated the supplier's specialised manufacturing know-how. During this time, there were negotiated settlements. Except for cases where you had a supplier that wanted to leave the automotive industry or went into bankruptcy and there was no means to go into settlement.
Now that has changed for a number of reasons. First, suppliers have generated more power in the market - suppliers now manufacturer close to 70 per cent of a car's components. The value creation and know-how, to a large extent, has shifted towards the suppliers.
Second, the margins have been for many years under significant pressure. Many of the suppliers may not have consolidated and fully utilised the opportunity to maintain their margin. These are all reasons why some relationships have become more stressed between suppliers and OEMs and that sometimes spills over into litigation. I've also seen cases where a supplier may want to leave the automotive industry and focus elsewhere. And they don't see a problem with going to court with a large OEM.
THE AUTOMOTIVE INDUSTRY IS HIGHLY DEPENDENT ON SUPPLIERS. DESCRIBE SOME OF THE POINTS OF FAILURE ALONG THE AUTOMOTIVE SUPPLY CHAIN
In most cases there is just one supplier or source for a very specific automotive product, which is not off-the-shelf but rather designed for a very specific purpose. The design and manufacturing process of that product is also highly specialised and pre-agreed with the OEM and cannot be changed without the OEM's consent. To bring a new supplier on board, you could have a significant lead time of several months to sometimes more than a year. Therefore any issue in the relationship can have a significant impact on the continuity of supply.
WHAT ARE SOME OF THE ISSUES DRIVING DISRUPTION IN THE AUTOMOTIVE SUPPLY CHAIN?
Some of the supply chain issues that create disruption are discussions or disagreements over price — whether or not the pre-agreed price is allowing the supplier to make enough of a margin. You also can have quality issues and expensive product recalls, which can result in the OEM trying to get reimbursed by the respective supplier. Or a supplier might say that they no longer wish to continue as the supplier anymore and that could lead to a dispute about a termination and whether or not the termination is valid.
WHAT OPTIONS DO AUTOMOTIVE COMPANIES HAVE IF FACED WITH A THREAT TO THEIR SUPPLY CHAIN?
On the practical side, OEMs can increase their product stockpiles to a certain, often very limited, extent. OEMs typically don't keep large stock inventories because that just adds to the overall cost and is inconsistent with the just-in-time and just-in-sequence supply concepts they have implemented. Instead, OEMs have the supplier manufacture and deliver product just-in-time so that it is available for the production line in sequence — all depending on the OEM's production needs. But in scenarios where the OEM is concerned about supply, it can build up some stock inventories so that the OEM can meet its production planning needs for a limited period of a few days.
OEMs also have one further negotiation option: If negotiations are not successful, OEMs can sometimes file for a preliminary injunction to get a court order forcing the supplier to continue production. That is something that is available under pretty high requirements in many jurisdictions and it depends really on the court practice. But given that the manufacturing takes place in certain areas of the world, one can say that in some of these areas there is a court practice to the effect that this sort of legal tool is available.
WHERE IS THERE INTERIM RELIEF ACROSS JURISDICTIONS?
Your first question always is — where do you want to enforce your preliminary injunction? You should ideally obtain the preliminary injunction in the country where you want to enforce it so that you don't have an issue with recognition in a foreign country, which can take up valuable time and time is of the essence in a supply chain dispute. Therefore, you always want to go to the jurisdiction where you want to enforce it.
So the question then is: In that jurisdiction, is the tool of preliminary injunction already available? In the continental European jurisdictions where you have automotive manufacturing, such as Germany, Netherlands, Austria, France, Spain and Italy, you can generally say that the preliminary injunction tool is available. In Germany, you have a number of courts where big OEMs are located and those courts are pretty sophisticated with the tool. But if you go to other jurisdictions where use of the preliminary injunction tool might not be that frequent, generally you can say with a good local lawyer you can go into that venture. In case law countries like the US, the situation is similar. There is also some case law practice, particularly in US states where there is automotive manufacturing. You can obtain that preliminary injunction tool in very extreme cases. In England it is similar.
It is more of an issue when you go to Asia. But China very positively has a new law on preliminary injunction; however, given that it is new, it has not yet been tested. Therefore you will need to test the waters in China on the letter of the law. If you go to Southeast Asia, where a lot of manufacturing has moved to from China for cost reasons, we are again looking at something which is similar to the English legal system. But this is mainly untested legal waters, and you really need to think hard about whether you can obtain that preliminary injunction tool in Southeast Asia.
CAN YOU GET RECOGNITION OF EU JUDGMENTS EX PARTE IN THE US OR CHINA?
You normally want to avoid having to get a judgment recognised in cases where time is of the essence. Particularly because you normally try to get those injunctions ex parte — meaning you obtained the judgment in the first place without the other side having due process. You justify that in many jurisdictions by saying that the matter is so urgent and there is no harm done if the court gives that injunction because the payment of the consideration for the supply is not in question. The OEM is generally financially sound and therefore there is no harm done to the supplier. The supplier can appeal the decision, have their day in court, and have due process. But ex parte decisions are not recognised in the US or China.
WHAT TYPE OF LITIGATION ARISES BETWEEN SUPPLIERS AND OEMS OVER MANUFACTURING TOOLS?
A supplier needs specialised tools to manufacture various automotive parts for an OEM. Because those tools are often very expensive, they are financed by the OEM. That means when you come to the end of a relationship with a supplier, the OEM needs to have that tool back so that it can give it to the new supplier. That is a critical point because the first supplier might say it wants to keep that tool as leverage to make the OEM pay all of its disputed debts. We've seen cases where the OEM gets an injunction so that it can repossess the tool from the initial supplier and turn it over to the new supplier.